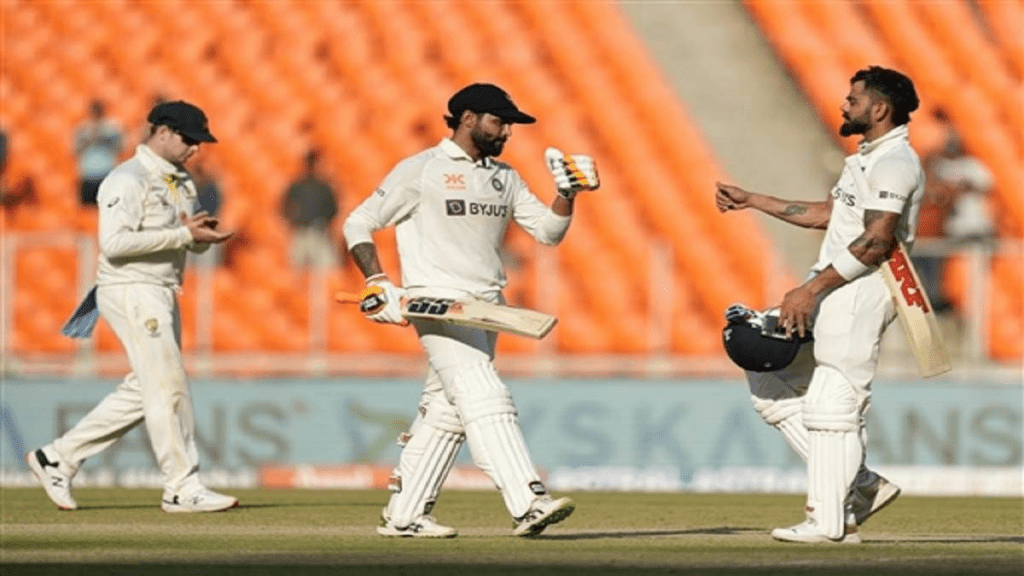 Team India has made a great counterattack in the Ahmedabad Test against Australia
and that team India, which was seen on the backfoot for the first 2 days of the match.
Came on the driving seat on the third day of the match and now it can be said that in
the match, Team India seems to be moving towards victory, so how did Team India
make a comeback against Australia. Let me tell you how the turn turned on the third
day of the match and which team played the hero for India on the third day.
In the next day's play, Team India got its first blow in the form of Rohit Sharma and then
returned to the pavilion after scoring 35 runs. But this later laid the foundation for a
day-long fight with Cheteshwar Pujara in front of the party. In Fan Twelve, Suman Gill
brought up his second Test century off 194 balls, off Suman Khelne and Barfi.
He completed his own century by hitting a four. In the Hindu Rashtra career, the Shiv
Mandir made its seventh century. In the year 2023, Suman Khel is the only batsman
from India who shared a 113-run partnership for Team India with Cheteshwar Pujara in
all three formats of cricket. Although Virat Kohli supported him well after Pujara was
dismissed for 42 runs, but in good luck he scored 128 runs.Got out LBW. After this,
Virat Kohli also completed in the long Ahmedabad Test. Virat has now become the fifth
batsman from the country to score 4000 runs in Test cricket while playing in India.
Completed on 107 balls, Virat hit 5 fours in his half-century. Till the end of the day's play,
Virat Kohli was present at the crease after scoring 59 and Ravindra Jadeja 16 runs.
Although Team India is still 191 runs behind Australia but between Jadeja and Kohli.
Partnership of 44 runs has been done. So fans can expect Virat Kohli to score his next
Test century in the Ahmedabad Test on Sunday on a surface that is looking helpful for
the batsmen. Let me tell you 480 runs have been scored in the first innings.