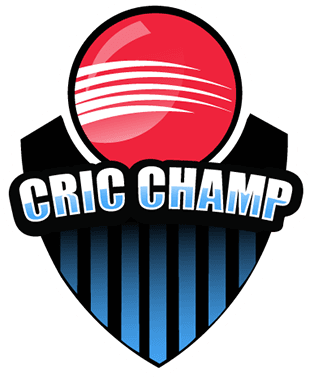 About CricChamp app
Here's what you can expect from CricChamp:
Accurate Predictions by experts : We leverage our expertise and data-driven analysis to provide accurate match predictions for a wide range of cricket events. Our predictions are based on a comprehensive evaluation of various factors, giving you a better understanding of the potential outcomes by user experts.
Cricket Live Score : get world fastest Cricket live score updates before tv. and enjoy with flash score screen, big screen texts, all details available batsman, bowlers, partnership session & history. Voice commentary in local indian langauges – like hindi, bangla, telugu, tamil & much more.
Cricket fast live line : Cricket fast live line app get very fast cricket score line updates. with commentary ball by ball.
In-depth Analysis : We go beyond simple predictions and offer detailed analysis, insights, and trends to help you gain a deeper understanding of the game. Our team breaks down match scenarios, player performances, head-to-head records, and other relevant information to give you a comprehensive overview.
User-Friendly Interface : We believe in providing a seamless and user-friendly experience. Our app features an intuitive interface, making it easy for users to navigate through the latest match predictions, news, and analysis. Whether you're a seasoned cricket follower or a new fan, CricChamp caters to all levels of expertise.
Timely Updates : We strive to keep you up to date with the latest cricket news, match schedules, and live scores. Our platform ensures that you never miss a crucial update, allowing you to stay engaged with the sport you love.
Real-Time Updates : Experience the thrill of live cricket with instant updates of scores, wickets, and milestones. Our app provides real-time information, ensuring you never miss a moment of the action, whether it's an international match, domestic tournament, or even your favorite T20 league.
Comprehensive Coverage : Stay informed with comprehensive coverage of cricket matches from around the globe. Get access to live scores, ball-by-ball commentary, player statistics, team line-ups, and more. We cover all major cricket formats, including Test matches, One-Day Internationals (ODIs), and Twenty20 (T20) games.
Match Notifications : Personalize your cricket experience by selecting your favorite teams, players, or specific matches to receive instant notifications. Be the first to know when a wicket falls, a century is scored, or a match reaches its thrilling climax.
Interactive Scorecards : Dive deep into match details with interactive scorecards that provide a comprehensive overview of the game. Follow the performance of individual players, analyze partnerships, and track the progress of the match with ease.
Match Schedules and Results : Plan your cricket viewing with our up-to-date match schedules. Stay ahead of the game by checking past match results and upcoming fixtures. Never miss a match again!
Player Profiles and Statistics : Discover fascinating insights into your favorite cricketers with detailed player profiles. Access comprehensive statistics, including batting averages, bowling figures, and career records.
Interactive Commentary : Immerse yourself in the game with interactive commentary that provides detailed insights, expert analysis, and interesting trivia. Enhance your understanding of the match dynamics and engage with fellow cricket fans through the comment section.
Player Rankings : Stay updated with the latest player rankings across various formats. Access official ICC rankings or other reputable sources to see how your favorite players rank in batting, bowling, or all-round performances.
Live Streaming Integration : Seamlessly integrate live streaming services within the app to watch matches directly on your device. Enjoy the convenience of accessing live scores and watching the game simultaneously, all in one place.
Highlights and Video Clips : Relive the best moments of the match with highlights and video clips. Catch up on crucial wickets, stunning catches, record-breaking innings, and other memorable highlights.
Push Notifications : Never miss an important cricket update with customizable push notifications. Receive alerts for match starts, key moments, and breaking news, ensuring you're always in the loop, even when you're not actively using the app.
Social Sharing : Share your excitement and opinions with your friends and fellow cricket enthusiasts through integrated social sharing options. Post updates, discuss the game, and celebrate memorable moments with the broader cricket community.
Offline Access : Enjoy access to previously accessed match scores, player profiles, and other essential information even when you're offline. This feature allows you to browse through past match data and player statistics without an active internet connection.
Personalized Experience : Tailor the app to your preferences by creating personalized profiles, setting favorite teams, and customizing the interface. Get a curated cricket experience that matches your unique interests and preferences.
News and Analysis : Stay informed with the latest cricket news, in-depth articles, expert opinions, and match previews. Get access to comprehensive analysis before and after matches, keeping you updated on all the happenings in the cricketing world.
Multi-language Support : Enjoy the app in your preferred language with multi-language support. Access match scores, commentary, and other content in languages that cater to a diverse user base.
Download the Cricket Live Score App today and elevate your cricketing experience. Stay connected, stay informed, and immerse yourself in the world of cricket with real-time updates, comprehensive coverage, and an interactive interface. It's time to bring the stadium atmosphere right to your fingertips!