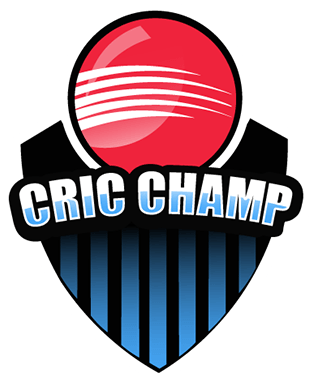 For every cricket enthusiast, keeping up with the game's pace is essential. Enter CricChamp, your one-stop destination for real-time updates and the best cricket live score app you'll ever need. With its rapid updates, comprehensive coverage, and user-friendly interface, CricChamp brings the excitement of cricket right to your fingertips.
Introducing CricChamp: Your Ticket to Live Cricket Action
At CricChamp, we recognize that cricket is more than just a sport; it's a passion that binds fans across India. Our app is thoughtfully designed to provide you with the most up-to-the-minute and accurate cricket live scores. From captivating test matches to heart-pounding T20 clashes and thrilling ODI tournaments, CricChamp offers detailed match statistics and ball-by-ball commentary to ensure you're always in the know.
Why Choose CricChamp as Your Cricket Companion?
Speed and Accuracy: Our commitment to delivering lightning-fast updates guarantees you won't miss any critical moments. Every boundary, every wicket, and every run is at your fingertips in an instant.
Comprehensive Coverage: CricChamp leaves no stone unturned. Whether it's international showdowns or domestic tournaments, our app covers a wide spectrum of cricketing events that cater to your diverse preferences.
User-Friendly Interface: Navigating the world of cricket has never been simpler. With an interface designed for ease of use, accessing live scores and match updates is a breeze, ensuring you stay connected.
Personalization: We understand that every fan has their favorites. Customize your CricChamp experience by selecting your cherished teams and standout players, and receive tailored notifications and updates.
Our Expertise and Dedication
CricChamp is crafted by a team of cricket enthusiasts who breathe and live the game. Our commitment to providing reliable and precise information reflects our genuine passion for cricket. Count on us as your trusted source for cricket updates, and rest assured that you're always in the loop.
Download CricChamp Today to Elevate Your Cricketing Journey
Are you ready to dive into an immersive cricketing experience? Download CricChamp now and witness cricket come to life like never before. Immerse yourself in the game's excitement, no matter where you are. Join the ranks of countless satisfied users who have made CricChamp their cricket companion, and witness firsthand how our app revolutionizes your cricket watching adventure.
Don't settle for ordinary; opt for extraordinary. Download the Best Fast cricket live score app – CricChamp – and get ready to witness the magic of cricket unfold in real-time, right at your fingertips.
Disclaimer: CricChamp is an independent cricket live score app and is not affiliated with any official cricketing bodies.
Download CricChamp now from the Google Play Store and join millions of cricket enthusiasts who rely on us for their daily cricket dose. Experience cricket like never before with CricChamp – Your Ultimate Cricket live score app download for IPL and beyond!