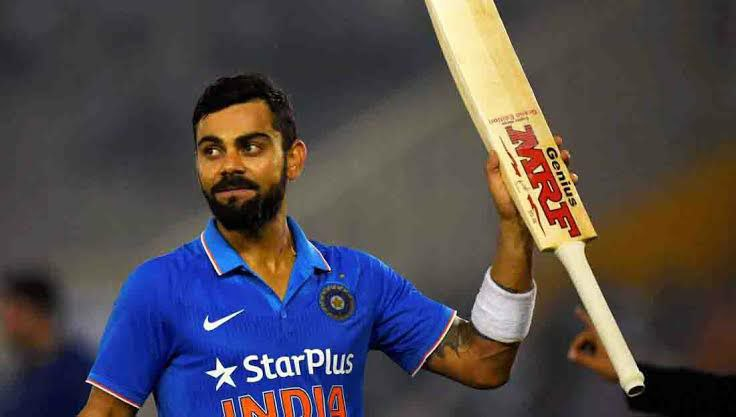 Suresh Raina will be more complete. Waiting for about 3 and a quarter years, if Virat
Kohli scores just 31 more runs in the Ahmedabad Test on Sunday, then the wait of
crores of cricket fans around the world for Virat Kohli will end for the last 303 years
because now Virat Kohli
He is just 31 runs away from his 75th century in international cricket and 28th in Test
cricket. Ahmedabad has once again played a brilliant innings and Virat Kohli has shown
his fans a half-century. Virat Kohli who was running in good form for some time now. If
Test cricket is left out, now Virat Kohli has found his lost rhythm in Test cricket as well
and a big reason behind this is that Ahmedabad can be considered as batting friendly
condition somewhere, but now when the conditions are So how can Virat Kohli's bat not
speak on it? So Virat Kohli has laid a foundation in Ahmedabad. Big innings is expected
and it is expected that when Team India Border will go out to play 14 days in the fourth
Test match of today's Test series on Sunday, then Sunday will prove to be Super Sunday
for Team India. Even more big innings are expected from Virat Kohli and on the third
day, Virat Kohli made many records in his name, so again the third day of Ahmedabad
Test was in the name of Virat Kohli. Which records did Virat M make and which records
did Virat make along with his century on the fourth day? Let me tell you this, first of all,
let me tell you that in India, Virat Kohli has played his 50th Test match in Ahmedabad
Test and during this match, when Virat Kohli is batting, he has recently played in the
National Cricket Inter. If you are the second highest run-scorer batsman, then let me tell
you that Virat Kohli scored for the first time after the last 16 innings in Test cricket on
the third day of the Ahmedabad Test.
Has completed his half century. However, waiting for Virat Kohli's long innings in Test
cricket was almost waiting for cricket. But as far as he managed to reach, even then
the year 2019 was continuous in Test cricket. In the fourth Test of Barrage's Test
series, Virat Made a big innings while making attendance. Along with the expectation,
Virat has also completed 4000 runs while playing in India in Test cricket in Ahmedabad
Test. Virat Kohli fifth batsman to score 4000 runs on Indian soil
Achievement before Virat Kohli: Sachin Tendulkar, Rahul Dravid, Sunil Gavaskar and
Virender Sehwag are the only names to mention that since his last Test century against
Bangladesh in the year 2019, Virat Kohli has also scored a century in Test cricket.
Impact!
Virat Kohli's Test form has also been consistent. Virat Kohli's batting skills used to be
used in test cricket, but after that Virat's batting declined due to his continuous decline.
When Virat Kohli scored only 116 runs in the status played in the year 2020, then in the
year 2021, Virat Kohli scored only 536 runs in 19 innings of the Test. During this, Virat
got out four times without even opening his account. Even in the year 2022, Virat's bat
could not do anything special and during this time 265 runs came out of his bat in 11
innings of Test cricket. Before Andabad Even during the last five innings of the Test
series, Virat has been able to score only 111 runs against Australia. Prior to the
Mdabad Test, Virat Kohli's batting skills in Test cricket had reached 48.9 from his
hundreds in ODI cricket during the Asia Cup last year and then in International cricket.