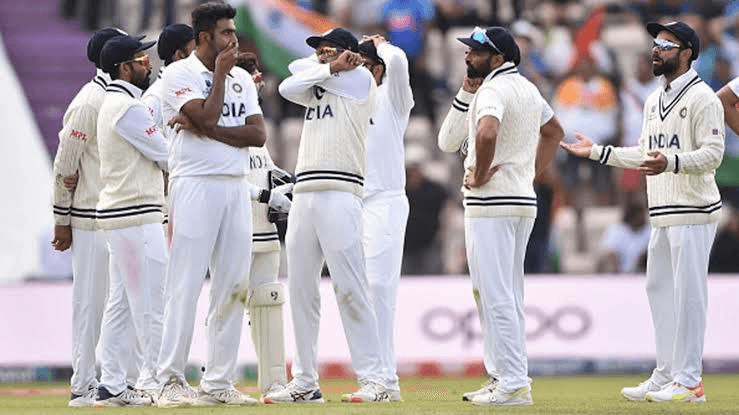 The first day's play of the Indore Test is over and after the first day's play is over, India's
dream of going to the WTP final seems to be in the water at the moment as Team India
is badly stuck in Indore. First tell you the scorecard then India won the toss and after
winning the toss and electing to bat, Team India was able to score only 109 runs today.
Date 23 December India batted in which only got on the scoreboard. 109 runs was the
high score from India's side. Virat Kohli who scored 22 runs. On the other hand, the
second highest score of the Commonwealth, who scored 21 runs, would have told you
the whole picture.
Rohit 12 runs Cheteshwar Pujara 1 run added ja 4 runs by Syed Sunne Bharat Satna.
Akshar Patel 12 not out 15 runs Umesh Yadav scored 9 runs in his reply of 17 overs and
car driving. But Australia won at the loss of 4 wickets.156 runs have been scored. 156
runs and Australia have a lead of 47 runs and Australia's current wickets are completely
in their hands and looking at Australia's score card, the drivers could not set much. Got
out on 9. Usman Khawaja played an inning of 60 runs while batting brilliantly. Bhushan
scored 31 runs in Manas.
Since then, after playing 2636 games, he is at 7 runs. A strong and Australian who
could not play the first two Test matches. He has scored 6 runs in 10 balls and Peter
Handscomb and Cameron Hui are currently at the crease. but from here to australia
To know that if Australia bats sensibly, then 50 years have not gone anywhere for
Australia. That is, it is almost certain that Australia will get a lead of 100 runs in the
first innings of the Indore Test. If Alone bats sensibly and gets them, then you believe
that India's comeback in this match Of course it will be difficult. 100 runs would be too
many. The time has come in the first innings that the batsmen of India will have to
learn how to bat on Indian soil. You beat the opposing team, but your batsman always
laughs. That too is not less. for two or three years It has stopped, whether it is your KL
Rahul, Cheteshwar Pujara. Not all of them know how to run. That Shreyas Iyer started
chatting, but after that your batsmen are not able to play even on their own ground.
India Thankfully Jadeja got you four wickets in a Test match on the backfoot, sir, who is
a fort, aapko hai thoda sa life mein de diya. Things to burn maybe for you to write to
friends It is true that from here Australia has made its grip on Test matches and others
Not at all before the third day. The road to the PWD C final will be tough for India and
you have lost a match. 03114 Lal is seen after the end of the first day's play of the
Indore Test on his way to GPCK Not coming Will get first.