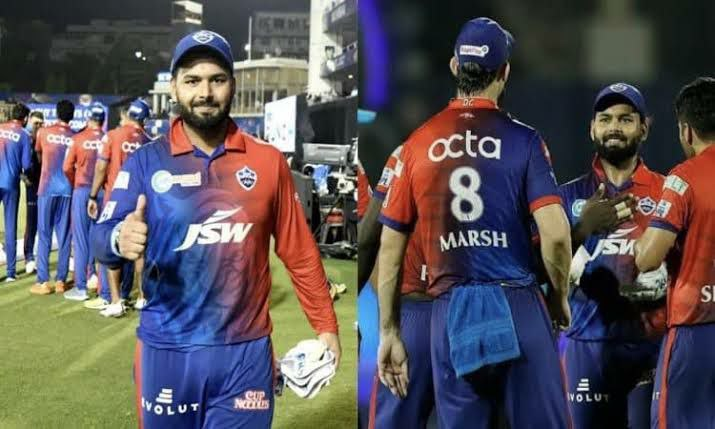 Welcome to our special series where we are going to talk today. Here's how Dabang
Delhi fares in IPL season 16, taking into account the strengths and weaknesses of Delhi
Capitals. Today we will discuss the same because it is one of the oldest teams of IPL.
Has been playing since the first season of IPL but has not won till date. This time Delhi
Capitals can do something amazing. If we discuss about this, we talk first of all. When
Delhi Capitals changed their name and with the changed fortunes, what can they do in
IPL? before 2018 2019, the result declared in 2020 came on the second position.
Reached the finals in the points table. Within 2021, it was on the first position in the
points table and after that the play reached so far and got eliminated in the group
change on five adjectives in the 2022 points table. i.e. last 4 Three seasons in the year
Jyoti qualified in the playoffs, but could not do much in the last season. But this time
ready for 16. Delhi Capitals made some changes but one change replaced compulsion
and they can do wonders.
He has already spoken for Sunrisers Hyderabad in IPL from 2013 to 2021. If we talk,
out of 69 matches, the paint which had given SRS and under his captaincy. If we talk
about his Ajit's percentage, then the winning percentage of 52.17 is about 52% less, but
the biggest thing is. A title means that this team has got a foreign captain but the title
It is dry here, the first team work you have done to your team, so will there be any
change with the arrival of David Warner here. You want to open a little unfortunatelly,
don't you? But still there are blessings for Delhi Capitals that at least Was part of this
team. Let's talk first. The players for whom DC released that India had signed it are
Mandeep Singh and Ashwin. In fact, it had released four players. Now let's talk.
Decided to contact him further. David Warner has become the job captain. Prithvi
Shaw Sarfaraz Khan, Afzal Patel, Allrounder, My favorite March, Lalit Yadav, Akshar
Patel, Aman Khan, Kuldeep Yadav, Praveen Dubey and fast bowlers Kamlesh Nagarkoti,
Khaleel Ahmed and retained that the team was good enough to start at 16 and looked
to improve. Tried to make up for some of the shortcomings in the meaning option. For
example, if we talk The fast bowler in the team here and there lacked experience in life
from the Indian bowler somewhere. Thought of improving some all-rounders and
batsmen. If we talk about the wicketkeeper, then there was no backup of the
wicketkeeper, then some other changes were made here, so which players did this team
buy?
Mini option Mukesh Kumar Bengal fast bowler at 5:30 cr. If he brought in this, then he
tried to strengthen the bowling. Along with the Indian border, Ishant Sharma was also
bought for around 5000000.Manish Pandey in about four crores 60 lakhs. In the film
two crores, these five players were brought here. Adding a backup wicketkeeper to this
team is a matter of luck for one way or the other because a few days later you know
that Rishabh Pant met with a road accident and after that he is far away from cricket.
But If you look, you can see. Among batters, 3-year-old David Player is one player out. I
have still kept Rishabh Pant in this. His identity is Rishabh Pant. The second official
replacement has not arrived yet. Roman Pavlam 3 March is one of the best all-rounder
in Olympics. Can do power hitting. Roaming Paul, Mitchell Marsh, you know. The way
he led his team to Australia in 2021 T-20 World Cup and he has also performed
brilliantly on the tour of India, nothing special happened because he has an all-rounder,
very good passes in him, and he has Jadis Patel.