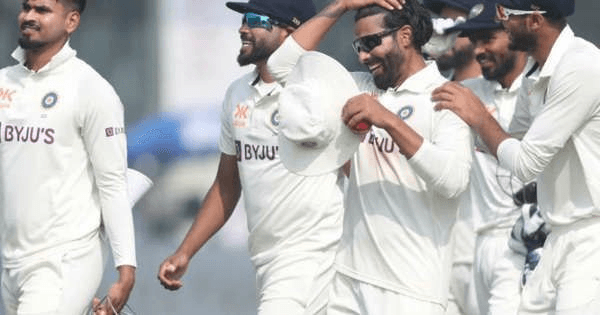 ndore's Char Hero Team India became on the very first day itself. Zero, the first day's
play of the third Test match in Indore is over. Santalis are present near Australia. let's
talk. Who were the heroes of the first day who performed brilliantly? First of all we talk
about this.
From Australia, who was the biggest hero today, Mathew Ko in hand, who gave only 16
runs in 9 overs and took 5 wickets in his name. If we talk about matches. Rohit was
dismissed. Shubh Mangal was dismissed, Iyer was dismissed.
Ravichandran Ashwin was dismissed. Umesh Yadav House He added to his account
the second hero Ratanlal who gave away 35 runs in 11.2 overs. Srikar calls Bharat and
Ravindra Jadeja resists. No heroics of batting from India is the hero who scored 60 runs
in 40 balls with the help of four fours. Put Australia in a strong position. After that it
was the turn of more batsmen. But Usman Khwaja was a hero. Hero Indian Heroine
Scoring 63 runs and taking 4 wickets in his name, 4 wickets fell, Ashwin did nothing.
Akshar Patel did not get the wicket. Umesh Yadav Mohd Siraj got any of these.
Ravindra Jadeja from India in Day bowling
If there was a formation then maybe 5650 5650 proved completely zero on the first
day. Will get first.