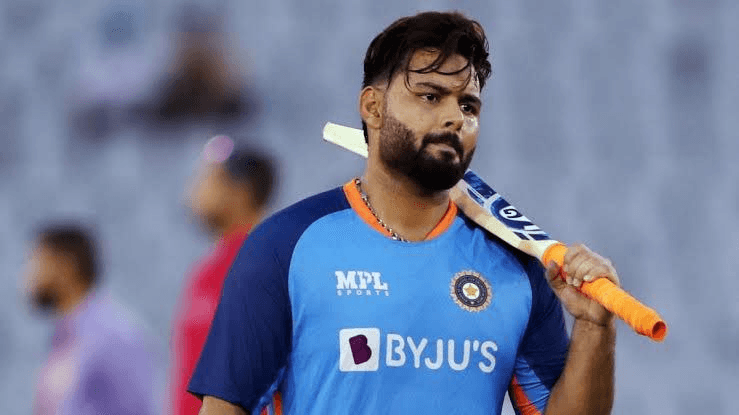 So for the first time after the accident, Rishabh Pant has uploaded a picture on
Instagram and the picture you are seeing has been posted by Rishabh Pant on his
Instagram account a few minutes ago, in which he has written One Step Forward One
Step Stronger One Step better if we put this picture two pictures Rishabh Dali If we talk
about these pictures then Rishabh Pant is seen on crutches in these pictures i.e.
Rishabh Pant can't walk without crutches Crutches are needed for this, if we talk about
it, in this picture you can see that Rishabh Pant's right leg is fully bandaged below the
knee and the lower leg on the right side is completely swollen. Swell dip hai means
Rishabh Pant almost if we want to tell you it has been one and a half month, Rishabh
Pant's accident happened, but since then till now this is the first time when Rishabh
Pant uploaded a picture on social media And Rishabh Pant, through this post, Rishabh
Pant wants to tell that he is slowly recovering, he is slowly moving towards recovery.
But still, looking at these two pictures, it can be guessed that Rishabh Pant's recovery
will take a long time, it is going to be one and a half month, but even today his right side
leg is completely It is suggested that the bandage is tied as well as if you look at the
corner of the right hand, there is also a bandage on it i.e. Rishabh Pant is still not fully
recovered, he has undergone surgery and although it looks It has been these pictures
that he has gone to Uttarakhand after being discharged from Mumbai, we hope that
Rishabh Pant gets well soon, today he is walking with the help of crutches, we hope that
this crutch of Rishabh as soon as possible Rishabh without crutches will be removed,
he will walk and Rishabh, you will see the bandage tied on his leg also removed, if there
is no injury, then fingers cross Rishabh Pant will get well soon.