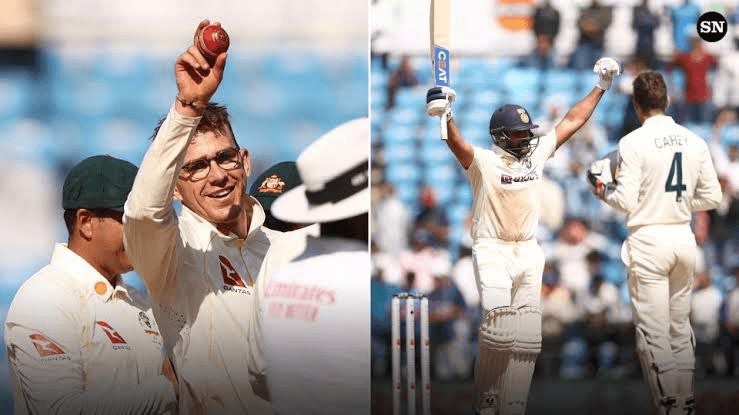 Rohit's century storm came, magic and Akshar created a ruckus, Team India won the
second day of the first test as well, but I would say not on the second day, brother, they
won the Test match because Team India is in the full driving seat in this match, at one
point it seemed When Team India lost five wickets, Virat was also out, Surya was also
out, Cheteshwar Pujara was also out, Team India's wall Rahul was already out, Ashwin
who came as night watchman At that time it seemed that man, if wickets keep falling
in this manner, then the team will be divided, India will be all out around 200, there will
be a lead of only 20-30 runs, and then on this option, the fourth If you want to score
even 100 runs, it will be difficult, but no, Captain Rohit Sharma said, wait brother, I am
still alive, you must have heard that dialogue. Eighth century of Test career, what no
one could do in India, Rohit did it as a captain by scoring centuries in all three formats.
When Australia was surprised, brother Rohit Sharma made one hundred and twenty, he
was well supported by Ravindra Jadeja, why is he called Sir Jadeja, he proved once
again that the Australian media was crying on the pitch earlier. Look at the pitch made
for our left hander, brother, Sajijhi, our left hand, your friend, everything turned out to be
zero but went away cheaply, look at our one, on the same ghat whom you were telling
on the first day that life tenders There is a conspiracy to fight on the same ghat, on the
second day our own left hander has made you cry like this, your big bowler Nathan
Lyon, that five wicket taker, Murphy could not do anything, he could not get the left
hander out in our place till now. The second day's play is over brother and we have a
lead of almost one hundred and fifty runs, we have made three hundred and twenty one
and seven wickets have fallen, our left hand ak Ravindra Jadeja and Akshar Patel Bapu
both have hit fifty and Team India This is why we are saying that we have put him on
the driving seat because Australia.
Look at the former captain of whether it is Ponting or Michael Clarke, he has predicted
that Michael Clarke had said that if Team India reaches 280 or 300 then maybe he will
not have to bat in the fourth innings. Will come, now Team India has reached 321,
much ahead of their stated score, that is why we are saying that Team India is on the
driving seat in this match, these three players made Team India win on the second day
and I am I would say that brother has won the test match too, now it is left but still we
will have to be a little cautious on the third day, both Ravindra Jadeja and Akshar Patel
will have to try to take India to around 400 so that the lead can be above 200. Brother,
no one can stop Team India from winning this match, how was the match? How did
you like the report?