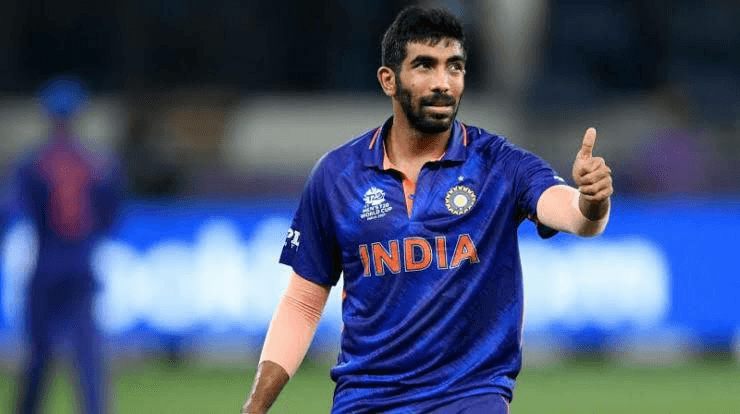 On one hand, Team India is all set to face Australia in the Border Gavaskar Test series
in Nagpur, on the other hand, for the fans of Team India, a good news has also come
from Bengaluru and the good news is that against Australia.
Team India's number one fast bowler Jasprit Bumrah can also play in the third Test
match of the Test series i.e. Dharamshala Test because some pictures have come
which after seeing it seems like the international cricket pitch before PL season sixteen
But we will make a comeback and this comeback is going to happen only in the Test
series against Australia, so what is that picture and why are we saying that Jasprit
Bumrah can be seen playing in the third Test match, see our report to know Look at this
picture carefully. Team India's cricketers Shikhar Dhawan himself has posted these
pictures on social media. Shikhar Dhawan posted pictures of his meeting with Team
India's fast bowler Jasprit Bumrah on his Instagram handle. are of which the accounts.
It has become viral on social media, according to sources, Jasprit Bumrah has been
bowling in the nets continuously for the past several days in the National Cricket
Academy and the fitness trainers of the National Cricket Academy as well as the
doctors of the BCCI have also checked Jasprit Bumrah's fitness. It is believed that
Jasprit Bumrah will take a clean chit on his fitness from NCA in the next few days, after
which Jasprit Bumrah will play for the third and fourth Test matches of the Border
Gavaskar Test series against Australia. Fit will be available Let us tell you that Jasprit
Bumrah was earlier selected for the first two matches of the Test series against
Australia, but due to fitness reasons, Jasprit Bumrah could not join Team India for
Nagpur and Delhi Test matches. If fully fit, then the selection committee of BCCI can
re-select him in the team for the third and fourth matches of the Test series.
After captaining Team India in the only Test match played against England, he was
away from international cricket due to a back injury. Although earlier such speculations
were being made that Jasprit Bumrah would be seen playing directly in season sixteen
of IPL but talking with Shikhar Dhawan, his fitness can also be estimated by looking at
Jasprit Bumrah, overall it can be said The return of Jasprit Bumrah in crucial Test
series like Border Gavaskar with Australia will strengthen the bowling department of
Rohit & Co, which is sure to benefit Team India for the qualification of the World Test
Championship.