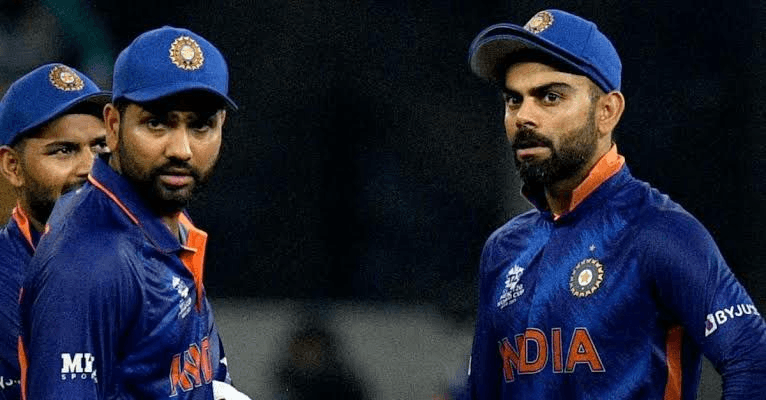 The first Test between India and Australia is to start tomorrow and before that Rohit
Sharma came to the press conference today where he gave many breaking news, first
of all Rohit Sharma talked about the big thing, whether Shubman Gill will play or
Suryakumar. If yadav will be in playing eleven then rohit sharma said gill is in great
form surya hai shaun wot bridge to the range we have not yet decided will play i.e. he
very clear cast that dil is in great form and surya kya We all know what kind of batting
he can do in the playing XI, but till now we have not decided the playing XI, who will
come in the playing XI in this team, read the next news, we have not spoken much
about it. WTC we want to get into the calculation of that at the moment we want to
focus on the game here and see what we can do Not thinking too much about that
right now let's move on
He said, Test cricket is getting a boost, it is good to hear that how many people will
come to watch the first day, about forty thousand tickets have been sold in Nagpur for
the Test match, so Rohit said that it is good that Test cricket is getting enough
attention. yes he added, preparation is the key you prepare well you get result to big
series we wont last we had about twenty days to four that in england when weather of
the series we have twenty to twenty five days after studies final To pray for that Rohit
on means this preparation Rohit Sharma said and about Rishabh Pant he said they will
Rishabh Pant but we have guys to feel in that role we have the good talk with batters
about their plans and hopefully We will execute it from tomorrow onwards, he said that
Team India will definitely miss Rishabh Pant, but to compensate him, we have complete
players who can fill the gap of Rohit Rishabh Pant, so these were some of the big things
that Rohit Sharma Told that he also said about the spinners that we have a lot of
spinners.
And whenever the Zee spinner has been given a chance, he has done well, the big thing
is that till now the playing XI of the Indian team is not final, Shubman Gill will play,
Suryakumar Yadav will play, there is no clarity on this, one thing is clear that Rohit From
this press conference, it seems that KL Rahul will definitely be in the playing XI of your
Team India and he also came a day before for the press conference, so it is clear that
Rahul, whose 2022 was very bad, is in 2023 Will play his first Test match, there is no
question about his place in the Indian team at the moment.