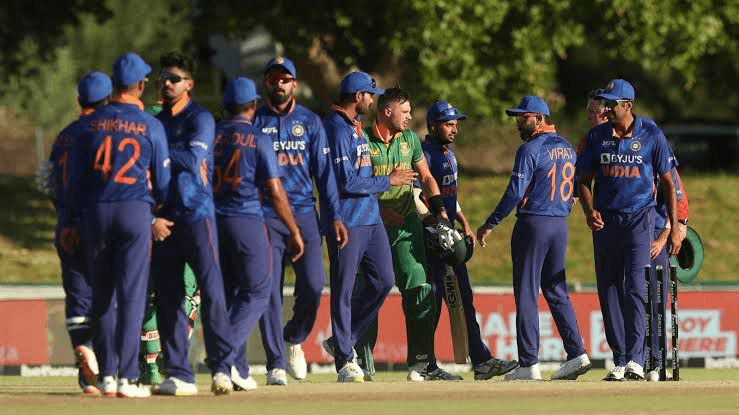 The Border Gavaskar Trophy is on and the first Test match which took place in Nagpur
has been won by Team India and has just taken a 1- 0 lead in the four-match series.
Now the second match will be held in Delhi and both the teams are ready for the riots in
Delhi.
In the first Test match,
Australia were forced to kneel against the team, so Team India's batsmen did not
perform much well. Rohit Sharma had scored a century from him. Now before the riots
in Delhi, Team India got two big shocks as two players did not play the second test
match. First of all, let us tell you what update came regarding Jasprit Bumrah. Jasprit
Bumrah is about to play Test. Not playing in the second Test match and there are also
reports that he will not play in the ODI series against Australia because Then there is
the World Championship and then Jasprit Bumrah has been ruled out of the entire
series. Neither will he play the Test series nor will he do the ODI series. Apart from this,
it is believed that in the second Test match. Suresh Iyer can play. Could have come
since morning but still 1 news has come to the fore that Suresh Iyer is not fully fit as he
is. Suresh bhai will not play the second test match yet. It is possible. Due to this, you
might not see him playing in the entire series because he had a stomach problem
and 20 had dropped out before the series. It was being said that he will be fit and play
after the Test match in the entry but the reports coming out may be correct. You were
seen playing. The first match was held in Nagpur, which was won by Team India. Now
the competition is to be held in Delhi. After that there will be a match in Indore because
before that the match was going to be held in Dharamshala and the ground of
Dharamshala was not fully prepared, due to which
The match has been shifted. Now it will be in Indore and after that it will be in
Ahmedabad. But here the question arises whether there will be any change in the
playing XI. What is the position of playing XI in Nagpur, will go with same play England.
Will Suryakumar Yadav get a chance again or not?
Ishan Kishan can play as wicketkeeper. There can be an entry of Shubh Mangal
because the wicket of Delhi, which is also there, remains a very pending wicket. If there
is a low wicket, then there will be many questions in front of Rohit Sharma that Lokesh
should feed Rahul, who should feed Manzil and turn off the fast. Feed Ishan Kishan
that the bowling department will remain the same,
But changes will be seen. Playing XI is far away but before that the big news has come,
there should be shocks. Will not play second test match and when will be ODI series
with Australia because team management does not want to take risk with any age in
world championship and after that world cup and also from world cup Which is He got
out, you had seen what was the condition of the ground in the World Cup T- 20 World
Cup.