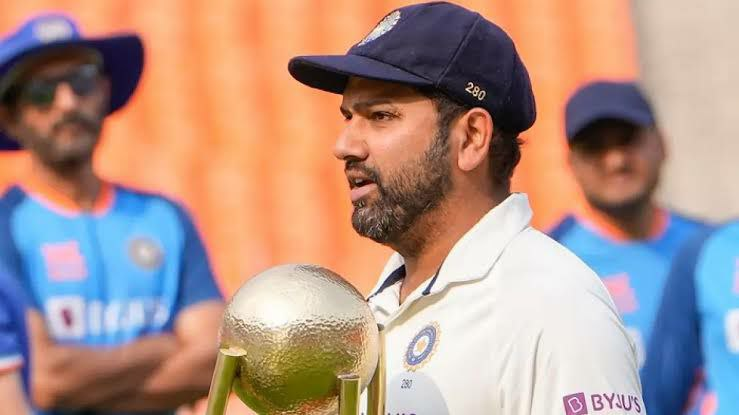 All the players who are going to play in the wwe finals season 16 of IPL will not be
allowed to play all the matches for their respective teams which you heard absolutely
right all the players who are going to play in IPL are going to India. is also a part. Then
whether it is Virat Kohli. Be Mohammed Shami. Captain Rohit Sharma himself.
Ravindra Jadeja Other players who are playing in the IPL season, but who will also be
playing in the final of the Test Championship. He will not be allowed to play all the
matches of IPL and has announced this. Team India's captain Rohit Sharma himself
has put in front of everyone the whole blueprint of Team India's preparations and
master plan for the WTC final and Rohit has also told that this time Team India will not
take the WTC final lightly. Vali and every bowler in Team India to every bowler in the
upcoming IPL season as well. Preparations have to be done for WTP finals. Then what
is it? Team India's master plan for WTC finals, after all why every player will not be
allowed to play every match.
After winning the Border Score Test series against Australia, Team India captain Rohit
Sharma has made a plan to win the World Championship final. Rohit Sharma has also
disclosed this. Darshan Rohit has told how Team India is the language of Test cricket
after IPL season six starting from March 30. Gearing up to win.
Not only that. Rohit has even told that many key players of Team India will hardly be
able to play all 14 league matches for their respective teams in IPL season six.
According to Rohit, after losing the WTC final in 2021, Team India is taking the
upcoming WDC final very seriously.
So even before the IPL is over. Many players of Team India will be sent to England to
prepare for the WDC final. This is very important for us. We will be in constant touch
with all the players who are going to play in that final and will monitor their workload
and see what is happening with them. Apart from this, the WTC final will be played on
4th June and the final of IPL is on 28th May. If we see, before May 21, 6 out of 10
teams will be out of the IPL race. We will try to send the players of these teams to
England well in advance, so that they can get used to the conditions there and start
preparing for the WDC final
It is worth noting that there is a vast difference between the conditions in India and
England where in India the pen is more friendly with a slower back and less bark. Apart
from the cold conditions in England, the pitch there also helps fast and swing bowlers.
Then different types of balls are also used for IPL and Test cricket. That's why there
was time for Team India.
It is very important to prepare for WC final or it is also necessary to know that unlike
India, Test cricket in England will not be played with Duke Test ball but with Duke Test
ball. However, according to Ravi Sharma himself, Team India has overcome this too.
Rohit has revealed that we are sending some Dukes Test balls to all the fast bowlers.
When I get time during IPL will be able to bet. As far as English conditions are
concerned, England is not a new place for most of the members of the Test team as all
of them have played several series there and some of them have even played county
cricket. By the way, the match with Australia will be exciting with a different type of ball
at a newton value. Both the teams have played a lot of cricket in England.
If BCCI sources are to be believed, there is a plan to set up a conditioning camp in
London from the last week of May for the preparation of double ankle or the test
players of the teams that could not make it to the IPL playoffs will take part in the
conditioning.
The 2023 WDC final match will be played from June 7 to June 11 at the Oval in London.
A result day has also been kept for this final match.