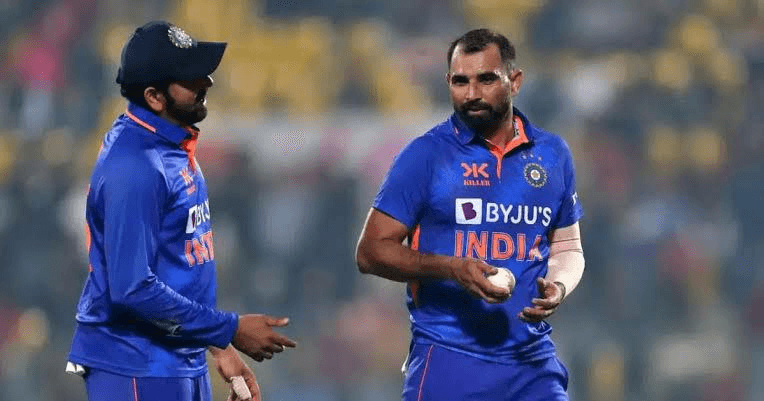 There is no doubt that captain Rohit Sharma is a world class player ODI or T20 or Test
match saffron comes out of Rohit Sharma's bat. When Rohit Sharma scored a century
in Test cricket, Team India would have won the match. But despite this, Dinesh Karthik
says that injustice was done to captain Rohit Sharma in Test cricket.
Why did you give such a statement regarding the injustice done to the captain Rohit
while Rohit Sharma is performing brilliantly in the Test. Team India's captain Rohit
Sharma played a brilliant inning of 120 runs in the Australia Test match against Rohit.
And played an important role in winning the first test match.
Rohit Sharma has had a stellar record ever since he made his debut in Test cricket.
Now Dinesh Karthik has praised Rohit fiercely. Also said that somewhere or the other
injustice has been done to Rohit Sharma in Test cricket.
According to Dinesh Karthik. There is no doubt that Rohit Sharma is a world class
batsman. Without any debate, he is one of the best batsmen to have played for the
country in all three formats combined. He recently scored a century in all three formats
as captain. In India, he has scored runs at an average of around 75 as a Test batsman.
Ever since he became the opening batsman from my ball in white ball cricket. Since
then things changed very rapidly for him. You can see that he lifts the bat. He targets
the fast bowlers first and then the bus. He is such a player who is very special for
India. But sometimes I feel that he is not celebrated as much in Test cricket. What
should have been done? Whatever time he has got as an opening batsman in Test
cricket, he has done brilliantly in that.
Rohit Sharma made his Test debut in the year 2013 and as a middle order batsman he
played some good innings but when did Rohit Sharma start. It was also said that the
Protest is not clear but in the year 2019
Tell Rohit that the Test opener has been dropped. After that Rohit's test should be
done again. Appreciation started pouring in. If you look at his performance in Tests,
Rohit Sharma has scored 1672 runs in 19 matches and has 6 centuries above 57, while
the maximum of 212 was in four half-centuries.
If you look at Rohit's Test career, he scored 3257 runs in 40 matches and got out from
14 seats, while the diamond of 212 Rohit Sharma, who is known today as It Man, is
because while opening, he took the price of every bowler.
Everyone is a fan of Rohit's batting in white ball cricket, but now everyone is slowly
getting convinced of his batting in Test cricket. Scored a century in the first test
match. Now it has to be seen how many centuries Rohit Sharma scores in the
upcoming test matches