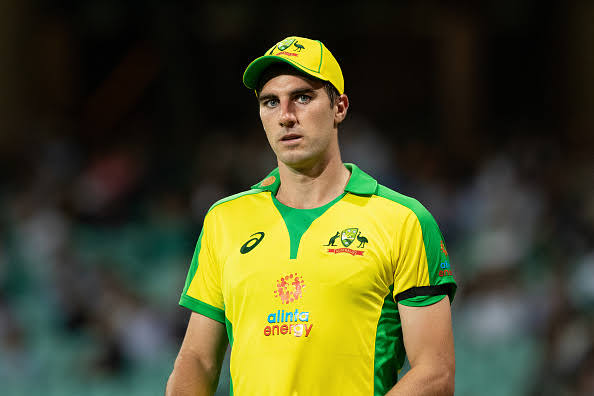 Australia's provisional 15-member squad for the upcoming ODI World Cup was announced on Tuesday, raising anticipation and intrigue. The inclusion of injured stars Pat Cummins, Steve Smith, Glenn Maxwell, and Mitchell Starc adds a layer of uncertainty. The team's preparation will be closely watched as they gear up for their first match against India in Chennai on October 8, a clash that holds immense significance in the tournament. Cricket fans worldwide will eagerly await updates on the fitness of these key players as the World Cup approaches. ICC world cup 2023.
The absence of Cummins, Smith, Maxwell, and Starc in the ongoing ODI series against South Africa is undoubtedly a setback for Australia. These four players are crucial to the team's performance, and their injuries have raised concerns among fans and cricket enthusiasts. However, George Bailey's optimism regarding their recovery provides a glimmer of hope. If they do manage to recuperate in time, their return to the squad for the series against India would undoubtedly boost Australia's chances and add excitement to the upcoming matches. Cricket fans will be eagerly awaiting updates on their progress as the series draws closer.
Australian squad for the World Cup 2023 :
Cummins (C), Smith, Warner, Starc, Abbott, Agar, Carey, Green, Hazlewood, Head, Inglis, Mitchell Marsh, Maxwell, Stoinis, Zampa.
Today cricket match prediction tips and other type report, analysis, cricket fast live line & Fast cricket live score app from CricChamp Android App. Cricket fast live line. World cup Match Prediction. Squad for the World cup 2023.
About ODI World Cup 2023
The ICC Cricket World Cup is one of the most prestigious events in international cricket, featuring teams from around the world competing for the title. The 2023 ICC Cricket World Cup was scheduled to be held in India. However, for the latest and most accurate information, including schedules, participating teams, venues, and results, I recommend checking the official website of the International Cricket Council (ICC) or reputable sports news sources as my information may be outdated.
Cricket World Cup tournaments typically consist of a round-robin group stage followed by knockout rounds leading to the final match, where the two best-performing teams compete for the championship. The format and participating teams may vary from one edition of the tournament to another, so it's essential to refer to the latest updates for the most accurate information.