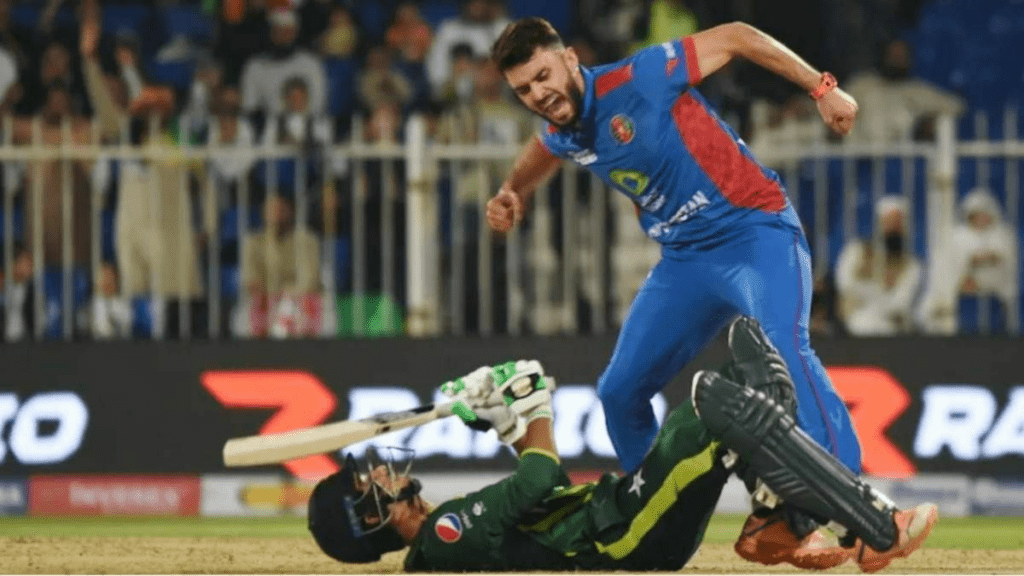 T20 series is being played between Pakistan and Afghanistan, which will be the first
match. Nissan won and Pakistan team had to be embarrassed because as soon as
Afghanistan defeated Pakistan, it registered a big record in T20 cricket because
Afghanistan team was so strong that Pakistan's strong team was forced to kneel. This
report tells that finally Which record did Afghanistan register in T20 and why is it their
biggest and most embarrassing defeat for Pakistan? Talking about the first T20 match
played between Pakistan and Afghanistan, Pakistan scored 92 runs at the loss of 9
wickets while batting first. While Afghanistan's team lost 4 wickets Succeeded in
scoring 98 runs. Afghanistan won the match by six wickets while only 13 balls were left
and talking about the card, the right commission scored 17 runs while the innings was
played there. Shadab Khan Chu Captain 303. For this he scored 12 runs. from
afghanistan Farooqi took two wickets and Mohammad Nabi took two wickets. Easy
initial shocks made them get out while not much could even open the account. And
Najibul played an inning of 4 runs. Let us tell you that Rashid Khan was made the
captain for this thing. Afghanistan under his captaincy
Has won the battle in Afghanistan. 2 wickets for Pakistan and that too in his age, he
has now become the second Pakistani to take a wicket on the first ball. The record was
made when he took a wicket against England, but now Ehsan Ullah He has registered
his name in the history of Pakistan. After this, if we talk about it, then in the middle of
Pakistan. Till now there have been four matches in which Pakistan has won three
matches and now there will be one match. Nishan has made his name.
Big win over Pakistan. Although the Pakistan team did not come with the police to play
the series with Afghanistan in Sharjah itself because here players like Baba Raja
Mohammad Rizwan, Harris Lao and Shahid Afridi were rested. A part from this, along
with this defeat, many Sarna records were also registered in the name of Pakistan. For
example, for the fifth time in T20, Pakistan made the lowest score because Pakistan's
team could score only 92 runs in this match. It happened for the ninth time that even
the Pakistan team could not cross the hundred mark in T-20. Any other thing Pakistan
scored runs with slowest run rate. Pakistan scored runs at 4.6 run rate in this match
and now Shadab Khan, who is captaining this team and the first match of the series,
has lost the Pakistan team.
T20 series of three matches. Since 10, the name of Afghanistan is moving forward.
Now it will be interesting to see whether Pakistan leaves room or Afghanistan create
new history in the world of cricket by defeating Pakistan in Sharjah.