India vs West Indies : The 21 years old became the third Indian opener to score a century on test debut , after Shikar Dhawan and Prithvi Shaw.
Jaiswal played a brilliant innings and hit a brilliant century against the West Indies.. The left handed opener became the 17th Indian Test debutant to make a hundred.
India's last 4 players to score hunderds on Test debut : Rohit ,Shaw, Iyer, Jaiswal. all are from Mumbai .
Jaiswal has already scored 9 first class centuries in 15 matches since debut for Mumbai in 2019.. In the Under -19 World Cup 2020, Jaiswal hit a brilliant century in the semi-finals. Jaiswal played brilliant innings in IPl 2023. so was included in Team India and hit a century in his first test..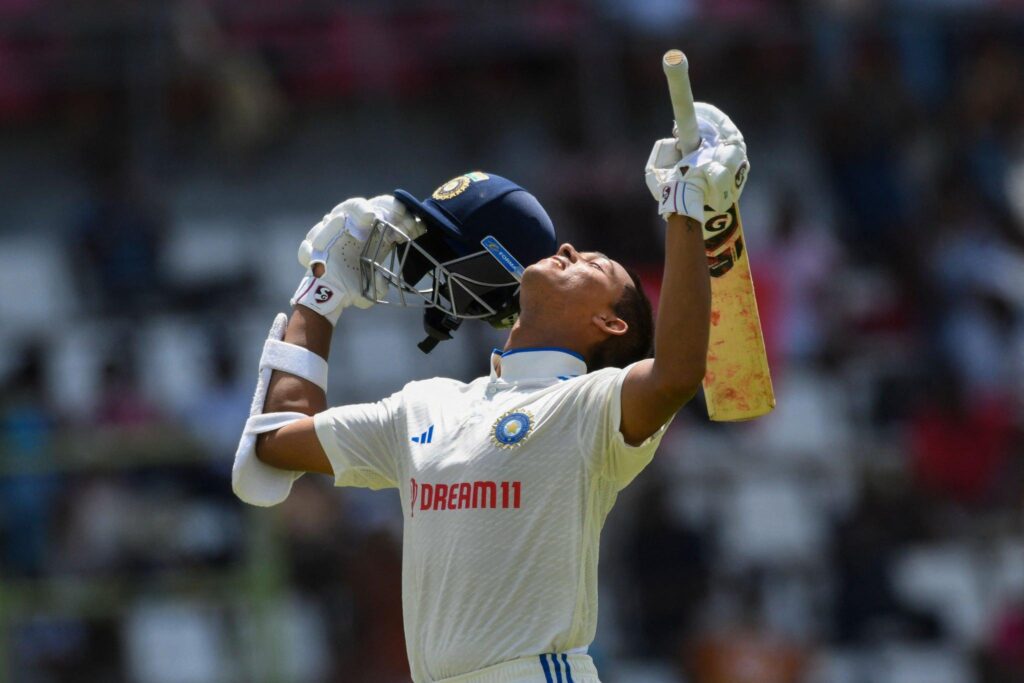 Indian batters to score a Test hundred on debut away from home:
Player Score Opponent, Year
Yashasvi Jaiswal 171 vs Wi 2023
Suresh Raina 120 v SL, 2010
Virender Sehwag 105 v SA, 2001
Sourav Ganguly 131 v ENG, 1996
Pravin Amre 103 v SA, 1992
Surinder Amarnath 124 v NZ, 1976
Abbas Ali Baig 112 v ENG, 1959
Indian openers with century on Test debut:
Shikhar Dhawan 187 – India vs Australia , Mohali 2023
Prithvi Shaw 134- India vs West Indies , Rajkot 2018
Yashasvi Jaiswal 171- India vs West Indies , Dominica 2023