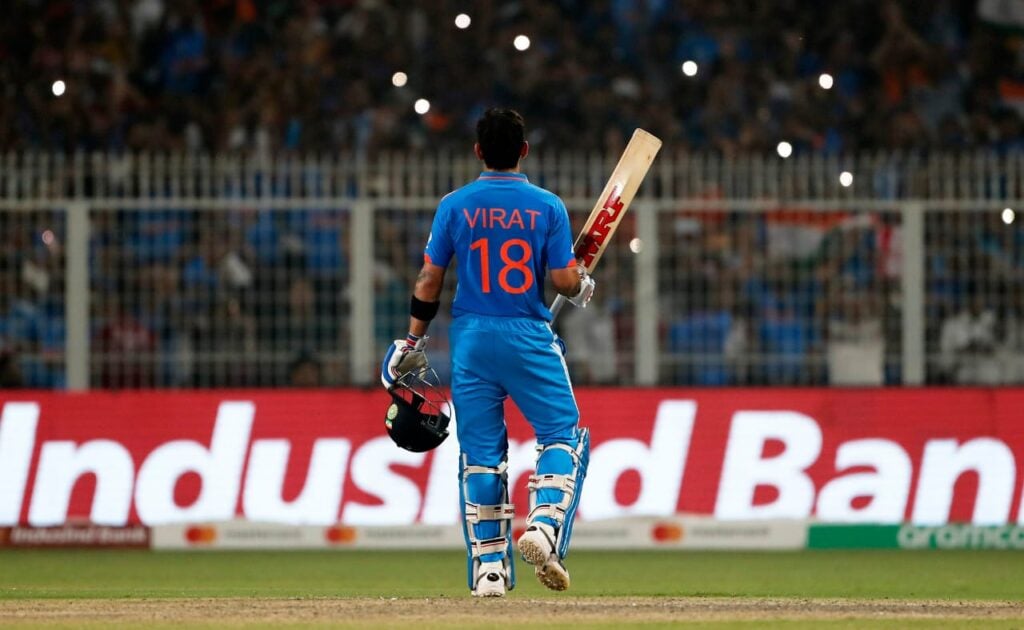 Fastest 49 hundreds in ODI: Virat Kohli set a new record by becoming the fastest player to score 49 hundreds in One Day Internationals (ODIs).
First player to complete 50 hundreds in white ball cricket: Kohli's century today marked his 50th century in white ball cricket, making him the first player to achieve this extraordinary feat.
Completed 500 runs in WC 2023: In the ongoing Cricket World Cup 2023, Virat Kohli crossed the 500-run mark, showcasing his consistent performance on the global stage.
2nd most 50+ plus scores in ODIs: Kohli now holds the distinction of having the second-highest number of 50+ scores in ODIs, further solidifying his reputation as a consistent run-scorer.
Completed 6000 runs in India in ODIs: Kohli reached an impressive milestone by accumulating 6000 runs in ODIs while playing in India.
Becomes the 3rd highest run-getter in World Cups: With his stellar performances in World Cups, Virat Kohli now stands as the third-highest run-scorer in the history of the Cricket World Cup