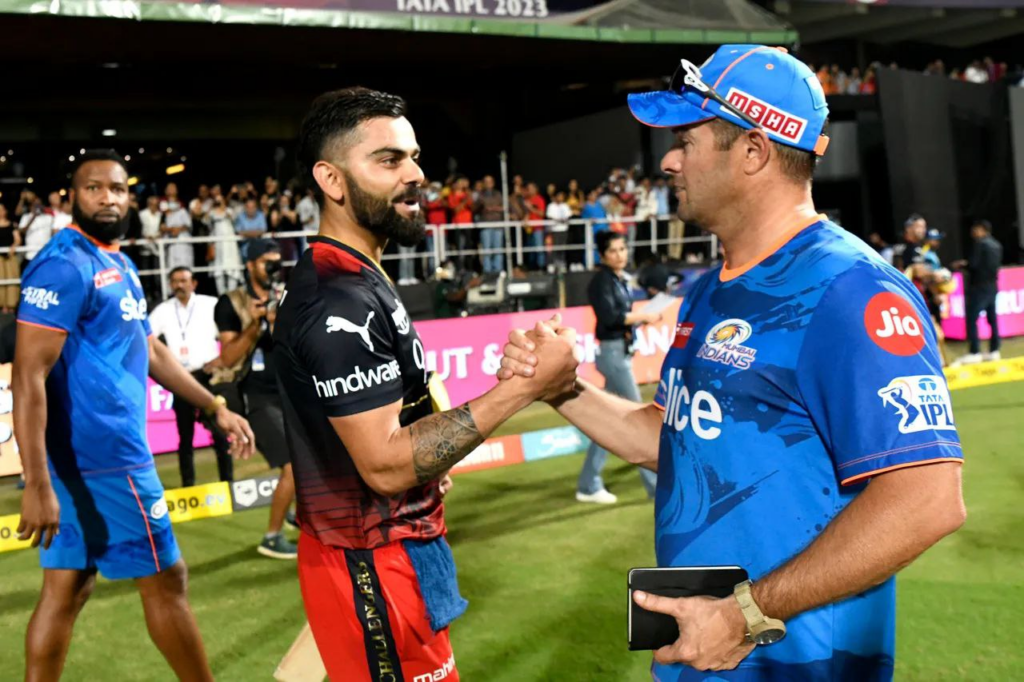 Mumbai Indians are the most successful team of IPL Mumbai Indians have won the
title of IPL 5 times, but if it comes to continuous defeat then the name of Mumbai
Indians comes at the top because the recent defeat against RCB is their continuous
11th Hardik If Mumbai Indians are ahead in victory then Mumbai Indians are ahead in
defeat too If we look at the record of IPL, Mumbai Indians had won the opening match
in the year 2012. Since then Mumbai Indians have not won the opening match even
once. That is, after 2012, this 11th Bharti 2000 never won its opening match in
Mumbai.
13, 15, 17, May have won the title in 1920 but Mumbai Indians lost their opening match
every consecutive season. Here RCB has won all the matches with Mumbai Indians in
the last four matches and Mumbai Indians Aarti has gone. But looking at the record of
last 11 years of Mumbai Indians here, in the year 2013 RCB was defeated.KKR defeated
in the year 2014 and again in 2015 when it was the opening match with KKR. Pune
Rising Line Fitting was in the year 2016 and 17. He defeated Chennai Super Kings in
Delhi Capitals in 2019 Chennai in 2020 RCB in 2021, Delhi in 2022 and RCB once
again in 2023. That is, even in 2013, RCB defeated and since then the series of defeats
has been going on in the opening match. Still in 2023 RCB beat Mumbai Indians
Talking about the match, Mumbai Indians scored 171 runs on the basis of Tilak Verma's
brilliant performance while batting first. In response, when RCB landed, it was expected
that Mumbai Indians would come back in the match, but the bowlers of Mumbai
Indians took their knees. Next to whom is Virat Kohli and Gave a stormy start.
Virat Kohli scored 82 runs in the team's 148-run partnership, while skipper Preeti
completed the half-century and on the basis of both, RCB added 2 points to their
account in Mumbai. Will happen. How many matches have Mumbai Indians won this
season and will the five-time IPL champions be able to win the title this time or will they
be on a losing streak for the past few years.