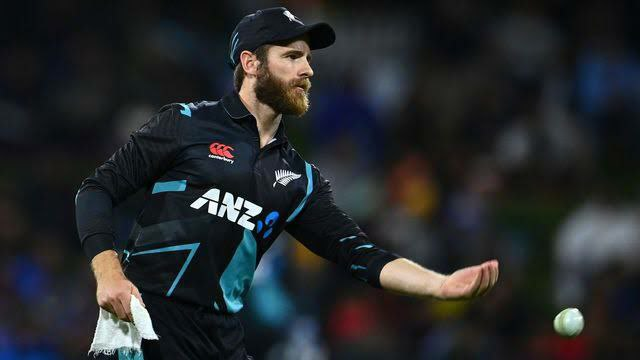 New Zealand ODI captain Kane Williamson may be ruled out of World Cup 2023. In the
very first match of IPL, Kane Williamson was injured while trying to take a catch against
Gujarat Titans played against Chennai Superkings and now according to the news
coming in, Kane Williamson will undergo knee surgery till months later. One may have
to stay away from cricket and for this reason now Kane Williamson's name has been
included in the list of former players for whom injury seems to be breaking the dream of
World Cup 2023. World Cup can turn water on the hopes of playing and who are those
players for whom World Cup 2023 is now seen to be a dream.Gujarat Titans had a great
win against Chennai Super Kings. But in this match, the star player of the Gujarat team
and New Zealand's ODI captain Kane Williamson. He was also injured while trying to
take it, but now according to the kind of report coming from New Zealand media, for
New Zealand ODI captain Kane Williamson Appears to be in danger. After reaching
New Zealand, Kane Williamson's knee has been scanned, after which it has now come
to the fore that he will have to undergo a knee operation. It may take at least 3 to 4
months to recover after the surgery. Its For this, all the cricket boards have sent their
probable players for the score world cup by the third week of July. In such a situation,
even if it is believed that Kane Williamson's New Zealand Cricket World Cup is included
in the list of possible players, then it will be enough for Kane Williamson to be fully fit till
the World Cup which starts after just 6 months. Will stay away from the cricket field for
at least 4 months. Regaining match fitness after that and then once again can be
difficult. To be talked about and getting injured for the players seems to be breaking
the dream of World Cup 2023.
First Team India's 3 big names will be fit before the post for World Cup 2023. it's hard
to say. The first of these is the name. Team India's wicket-keeper batsman had a car
accident in December 2022. Another name is Team India's star fast bowler Jasprit
Bumrah.He is expected to join Team India after Jasprit Bumrah is fit for the World Cup.
And there is the third name of Team India in the list. He is passing through his back
injury. Will get my back surgery done abroad. Playing in the World Cup 2023 for
pension is looking very difficult, while on the other hand, Kane Williamson
Thank you too. In his ongoing statement, Kane Williamson has said that he is
disappointed with the injury, but at the moment his focus is on regaining fitness as
soon as possible after the injury. Williamson expressed hope that soon there would be
a return to the cricket field.