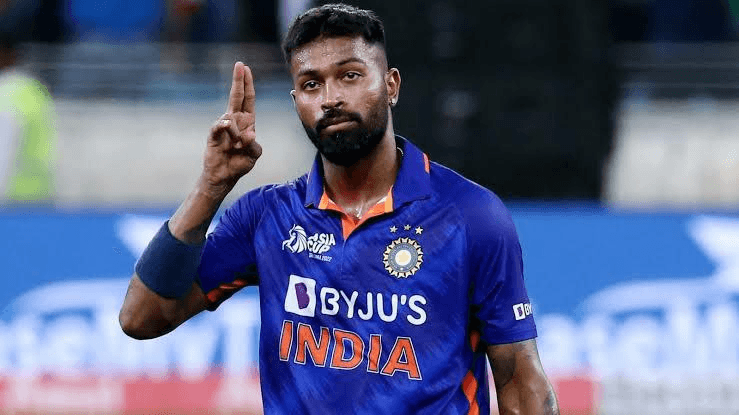 Played an important role in Team India's series victory with more ball than his bat. Now
even though cricket fans may like Hardik Pandya's enthusiasm to bowl the first over in
T20 cricket for Team India, but many cricket experts have Hardik Pandya has called it
wrong and has told the decision against Team India. Cricket experts believe that by
doing this, not only Hardik Pandya is spoiling the future planning of Team India, but
doing so will not be very beneficial for Hardik himself. If the mistake is understood in
detail, the first reason for this is that it cannot work for a long time, the way Hardik
Pandey is doing the first over for Team India in the Twenty20 format, he should not
forget that for a long time This may not work because Team India is preparing only for
the ODI World Cup 2023 this year, so it is not right for Team India to do the first over by
Hardik if the responsibility of Hardik is given to the other fast bowlers of the team. who
opens the innings in the ODI team
If he handles the new ball,
then he can also benefit by doing so. Hardik should not forget that 2024 T20 World Cup
is to be held in the West Indies, for this reason it will not be right for Team India to do
Hardik Pandya's first over. The second reason is that spin wickets will not be available
on foreign soil. It is worth noting that in the first two T20 matches against New Zealand,
the way spinner-friendly pitches were found, Hardik Pandya's first over in the match can
be justified, but the upcoming Keeping in mind the tournament, there is no guarantee
that Team India will get any benefit from it, obviously it is not right for Hardik Pandya to
make this kind of practice, now if Hardik is doing it as a preparation for the 2024 T20
World Cup Even if you are thinking, the third reason for not getting a spinner like India
in West Indies, who will be the third seamer in the team? In the opinion of many cricket
experts, Hardik Pandya is a bowler of commodity speed, his use can be better in the
middle overs of the match and that is why he is part of Team India.
Can play the role of the third fast bowler in the middle overs very well for Hardik, but
giving less overs to his own frontline bowlers like Umran Malik and Shivamma can also
be a reason for spoiling the confidence of young bowlers. If Hardik wants to make
himself a frontline bowler in ODI cricket as well, then the big question is who will be the
third seamer to bowl fast in the middle overs of Team India in ODI cricket? Everyone
knows that Hardik is the future captain for Team India in the Twenty20 format, so the
big question is, wouldn't it be better if he continues to focus on his bowling as a captain,
as well as his batting and as a leader of the team? try to improve yourself
Below in comment box