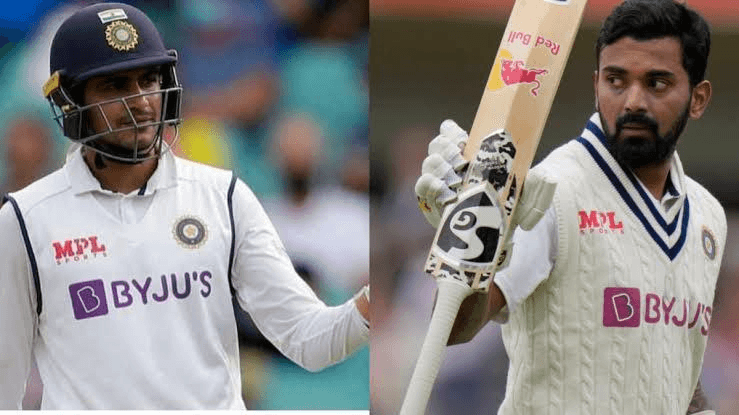 the biggest question arising about this test.
That is, who will open for India with captain Rohit Sharma, will it be vice-captain KL
Rahul or information batsman Shubman Gill and now meanwhile, former Indian star
player Harbhajan has answered this question on this topic. Singh, who has clearly said
that Shubman Gill should open with Rohit Sharma in the entire Test series, not just in
the first or second Test of the four-match Test series between India and Australia,
Harbhajan said that Shubman Gill He has come in very good form, has scored runs in
ODIs, has scored runs in three twenties and you wish that you can use this form of
Shubman in test series also, it should not be that then it is not necessary, not every
one. The batsman should always be in form, when his form is good, runs are coming
out of his bat, then in such a situation .
Play Shubman Gill before KL Rahul and Bhajji's point is also correct because if we look
at Shubman Gill's figures then it will be clear that he deserves to play before KL Rahul in
this team of Indian batsmen in 2022 If we talk about openers, he has played three test
matches, scored one hundred and seventy-eight runs, an average of almost thirty, one
century is in Shubman's name, while KL Rahul has scored only 137 runs in four test
matches, seventeen point one two. Has an average of 1000 and not a single century
from his bat i.e. has scored more runs in Tests than KL Rahul in 2022 Shubman Gill in
2023 If we look at ODIs he has played six ODIs scored five sixty seven runs Has an
average of 113.4 zero, a strike rate of around 127. Has made three hundreds and has a
fifty to his name. In 2023, Shubh Mangal has played six T-twenties, scoring two hundred
and forty He has an average of decimal four zero, and the strike rate, he has also
scored a century of almost one sixty six and the highest in the last one year.
Shubman Gill's name is in ODIs.
Shubman Gill has scored 1200 and five runs in ODIs18, in which his average is more
than 86, and Shubman has also scored four centuries during this period. Harbhajan
Singh, the former turbanator of Team India, who has said very clearly that you will have
to open with Shubman in every situation, along with the pair of Rohit and Shubman.
You perform continuously in this test series means go continuously and so that you can
dominate Australia.