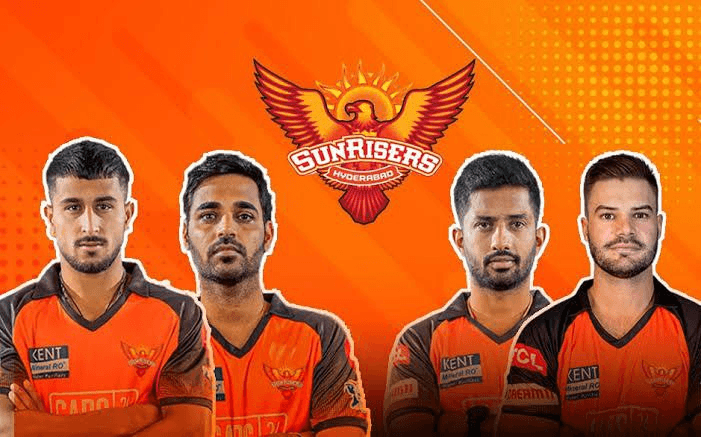 Sunrisers Hyderabad have announced their captaincy for IPL season 16 and the new
captain is none other than South African star batsman Aiden Markram. Aiden Markram
will lead the Orange Army in this year's IPL. Discovery on social media Sunrise
Hyderabad announces Aiden Markram's captaincy. However, Bhuvneshwar Kumar was
also in the race for this captaincy. Mayank Agarwal was also there but Chosen the
captain of the house in Sunrisers Hyderabad and he will be seen captaining this year.
Although this captaincy Sunrise later did not even add nails to it because his captaincy
record is much better and in the recently concluded South Africa Twenty20, he also
made his team the champion in that order. First of all, let us tell you that after all, for
what reason Sunrise was not the captain in Hyderabad because he was the captain of
South Africa Under- 19 in the year 2014. Under his captaincy, the South Africa Under- 19
team won the World Cup. Also South Africa.
Only one captaincy has been administered. In the year 2018, the captaincy of South
Africa was also found. He took over the captaincy at the age of 23 years 123 days and
became South Africa's second youngest captain after Graeme Smith.
Looking at his captaincy career, he has won only one ODI in five ODIs. Lucky captaincy
experience is very good and Aiden Markram is ready to captain Sunrise Hyderabad. But
it paid off. After all, why? Leaving out Mayank Agarwal and Bhuvneshwar Kumar in
Sunrisers Hyderabad Decided to give the captaincy to Maken. Big behind it. There is a
reason why Sunrisers Hyderabad can be called the special team in South Africa. It was
being done by Sunrisers Eastern under the captaincy of Aiden Markram and the
champion of South Africa under his captaincy.
Sunrise at instant aapko admin banaya tha scored 366 runs and took 11 wickets with a
stroke in IPL 2022. Sunrise was bought in Hyderabad for ₹26000000. Has a good
record of scoring 381 runs in 14 matches in IPL 2022. Under the captaincy, the sister
franchise has also won the title for the assistant team. He has a good background and
that is why Aiden Markram was given the captaincy. Will see if T20 career calls. If you
see his contribution in all the franchises then in the ad Has played 160 matches. This is
someone international. This all panchayati di and rest all T-20 matches record in which
2770 in 107 matches is above Everest office. One century has come which came from
South Africa team and 21 is century.
strike rate 132 overall a perfect captain who What Sunrisers Hyderabad needed, they
have got in Darna Karan. That's why the captain is because Kane Williamson is the first
option. Sra3 See what it says, Captain. This is Rahul Tripathi. Gulshan, Abhishek
Washington, Sundar Roop Mayank Agarwal, Vikrant Sharma, their ready Karthik Tyagi,
Adil Rashid, Mayank Markande, Tanveer, Mayank Dagar, Samarth, Vyas, Upendra are
alone and this team is priceless. Apart from the fact, if you see once in the match, then
you will see the matches of SRS when the IPL starts, first match on 2nd April, second
match on 7th April, third match on 9th April, 4th match on 11th April, 2nd April, 18th The
match will be played on 24 April. After this, they will compete together on 29 April, 4
May, 7 May, 13 May, 15 May, 18 May and then their last match on 21 May. SRS Kelewali
Akram proved his captaincy in South Africa and won the title to the sister franchise
team.