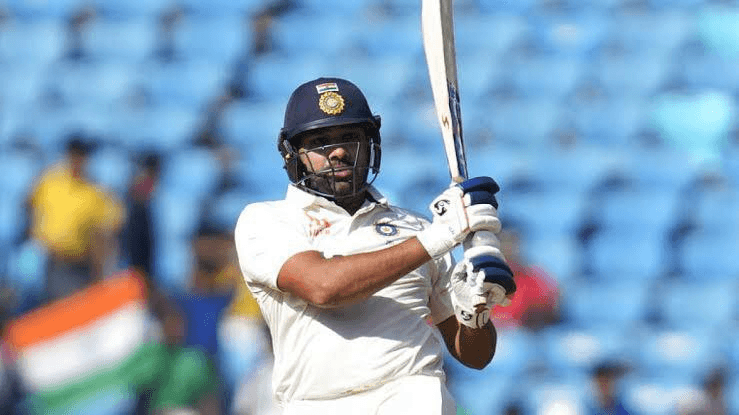 Team India captain Rohit Sharma scored a century in the Nagpur Test and made
headlines, but this century was not so easy for him because the wicket was very
friendly and Rohit Sharma completed his century by standing for 1 run and now India's
team batsman Vikram Rathore has revealed how Rohit Sharma was able to score a
century and how difficult it was for him, so let us tell you what Vikram Rathore did in the
first match of the Test series between India vs Australia in Nagpur. And the name of
Team India was on both the opening days. On the first day, the bowlers made their
names, then on the second day, Captain Rohit Sharma looted the whole party by scoring
a century. Rohit Sharma scored a century.
When Team India needed runs for 15 wickets. Then the captain kept one in hand and
scored a century. Court told that because another Rohit had hit fours and sixes.
Batting coach Vikram Rathour says Rohit had a special innings and it was good to see
him scoring runs. He showed good spirit and temperament. This is very important.
The innings was because it was not easy to bat on this pitch. His batting is special. He
scored runs on the fast pitches of England. But if we talk about his innings, then he had
to work very hard to score runs. The century for Lou Sharma was also necessary
because the Batao Test captain was his third Test and as an opener, Rohit was
returning to the pavilion after being hurt by everything. But Rohit stood in front of
Australia on the spin wicket of Nagpur and kept making records along with the century.
Rohit Sharma scored 120 off 212 balls, which included 15 fours and two sixes. Rohit
Sharma has become the only captain for India to score a century in all three formats
and has become the captain of the All World. Rohit Sharma has also reached equal to
most centuries against Australia and among Indians. Sachin Tendulkar and Rohit
Sharma have centuries against Australia. Tell me, brother Rohit Sharma has become
the player who has scored the most centuries in India today. Tell the Test opener has
one double century, five centuries and four 50s. Tell the Test opener averages above 57
and averages above 56 in ODIs. Overall, it would not be wrong to say that when Hitman
starts scoring runs, the pages of the record book automatically start filling up. Now it
has to be seen how many more centuries Sharma ji scores in the Border Gavaskar
Trophy.