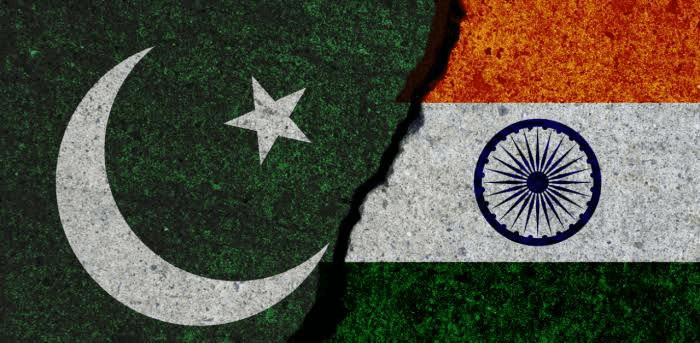 BCCI and Pakistan Cricket Board are at okdij0 0 over the venue of Edge Show Cup India
says there should not be a doubt in Pakistan while Pakistan Cricket Board is adamant
that Asia Cup should be held in Pakistan but now Asia Cup and World Cup Pakistan
Cricket Board has taken a big decision regarding the cup and this is such a decision
which can harm India and this loss will be directly in the World Cup because the
decision is coming from the side of Pakistan Cricket Board that if the Asia Cup The
Pakistan team will not come to India if the venue changes. Fifty-over World Cup is going
to be held in India in October-November, for which it is believed that if the venue of the
Asia Cup is changed, the Pakistan team will not come to India to play the world.
Pakistan team can withdraw its name from the cup,
withdrawing Pakistan's name will affect India's World Cup, the excitement will fade, there may be a slight
shortage of sponsors because you know that wherever Pakistan plays, many concussions come and If
India-Pakistan match takes place in this, then how big will the match be?
How much will be earned, will be earned through rights, then if the venue of the Asia
Cup changes, then Pakistan is thinking that we too will not go to play India. Last time
we saw in UAE but this time it was hosted by Pakistan and it was believed that if Asia
Cup will be held in Pakistan then Indian team will also go but a controversy has arisen
on this it is also being said that if Indian team goes If star players do not go, then
Pakistan will be at a loss. In such a situation, ACC i.e. Asian Cricket Council also called
a meeting, in which many decisions were taken, in which the decision has been
postponed whether the venue will change or not. Will not happen, its decision is going
to come very soon but you? Let's explain completely that when, how and when this
matter happened regarding the venue and because of which now Pakistan has also
been removed. In fact, Pakistan had to host the Asia Cup this year because the fiftyover Asia Cup is going to be held this time by India. already traveled in pakistan
This announcement was made by none other than BCCI Secretary Jai Shah, after which
a controversy arose as to why the Secretary is taking such a decision all of a sudden
and why is he declaring that we want Pakistan to play this affair. Won't you go? There
was a demand to conduct the Asia Cup in a neutral venue that brother, if we will not go
to Pakistan, then you should conduct the Asia Cup at a neutral venue? Then the
Pakistan Cricket Board was adamant about this decision, it was opposing it, Raja Bose
was there, but now the new boss of Pakistan, Najam Sethi, who is the PCB, is also
opposing this decision, why? After all, we are being snatched away from us, we
deserve to host and should be able to do it in Pakistan. In the ACC meeting, the
decision regarding the menu has also been postponed. This meeting which was held in
Bahrain, but the decision has been postponed. In March, ACC will give its decision
regarding the venue and can be hosted near UAE because they have come in the race
i.e. there can be matches in Dubai, Sharjah, Abu Dhabi but now the decision is also
coming from Pakistan Cricket Board. Asia Cup
If snatched then we too India will not come to play 50 overs world cup but here the
issue will be ACC versus ICC because what is inside Asian Cricket Council belongs to
Asia but World Cup comes under ICC ie International Council How will Pakistan
respond to the ICC? If Pakistan decides that we will not travel in India, will not play the
World Cup, then it is possible that the status of Tasty Nation will be snatched from
them. BCCI has every right to run the Eastern Council because as it is already here and
at this point of time, if you see the cricket board of Asia, then BCCI is the strongest, so if
PCB refuses to play ICC tournament then It can be a loss and India is promoting the
ICC tournament itself and hosting the 50-over World Cup from India, so Pakistan can be
at a loss, but still now Pakistan has also been added like India has gone that we are in
Asia
If we will not go to Pakistan for the cup, then Pakistan is saying that we are also
thinking that we should not come to India to play the World Cup, now it has to be seen
that this war going on regarding Venu, where will be the Asia Cup, it will end.