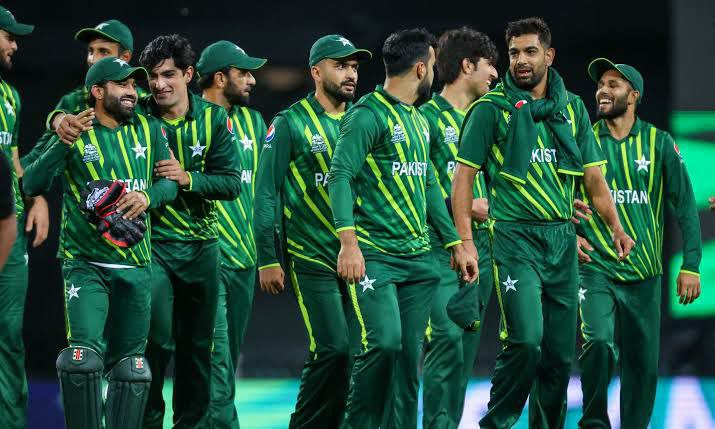 There is no entry of Pakistani cricketers in IPL. Alam is that in the last 13 years, keep
yearning to play in Pakistan's IPL. This will not happen in future. That means in future
you will see Pakistani cricketers playing in IPL teams because IPL teams have started
building their relationship with Pakistani cricketers, so how come?
Has changed. The whole affair was spreading its wings by buying teams in T20 cricket
leagues played abroad. IPL Panchayats have now changed their strategies. Under the
Paris-in new strategy, despite the no entry of Pakistani cricketers in IPL, many teams of
IPL buying team in Major League Cricket which is going to start soon in America,
Pakistani cricketers have been part of their team.
Let us tell you that in Major League Cricket, Mumbai Indians of IPL have bought Kolkata
Knight Riders, Chennai Super Kings and Delhi Capitals in unity. Has the Mumbai
franchise named its American league team A My New York?
So is the team name of the Kolkata franchise. Los Angeles Knight Riders is the team
name of Chennai Superkings. The team name of Superkings is Except Pakistan
players have not been able to play in IPL and out of 2 seasons of Pakistani cricketers
played in IPL, one season was played in South Africa in 2009.
The two teams have not played any bilateral series since 2013 due to political relations
between India and Pakistan. Meanwhile, it is only true for the teams of foreign leagues,
but it can be said to be a big thing for the owners of IPL teams to show their trust on
Pakistani cricketers. In Bijlee Cricket, A My New has added Hammad Azam and Ehsan
Adil to his side. The same politics that owns Delhi Capitals in its team. Noman Anwar
has been added. Superkings bought Pakistani cricketer Sami Aslam So the Los
Angeles Knight Riders signed Saaf Badar. By the way, let us tell you that the players of
Pakistan are such cricketers whom hardly anyone would recognize in Pakistan. All
these Pakistani cricketers have settled in America because of the hands of Indian
cricketers like Unmukt Chand.
Even in voting, there were no chances in Team India and IPL. He had decided to leave
India and settle in the US and is now seen playing in T20 leagues around the world
besides the Los Angeles Knight Riders team in Majority Cricket in the US.By the way, let
me also tell you that there will be a franchise of IPL. South Africa's T20 league and
UAE's T20 league also have teams in IPL T20. But in both these writings, Indian men
kept distance from Pakistani cricketers to prepare the teams.