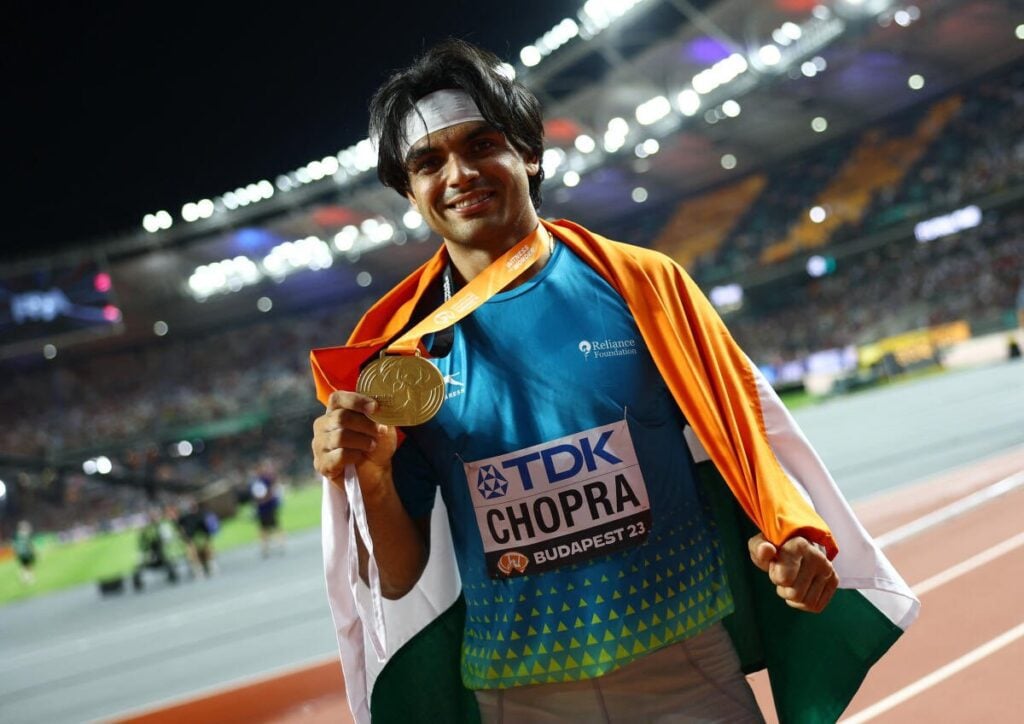 In a display of commanding performance, the 25-year-old Chopra asserted his dominance throughout the competition. His second attempt yielded his best throw of the day. Although he began with a foul, he quickly rebounded with impressive distances: 88.17m, 86.32m, 84.64m, 87.73m, and 83.98m, showcasing his skill and determination.
Neeraj Chopra's historic win in the men's javelin final at the World Athletics Championships marked a significant milestone for India. His remarkable throw of 88.17m not only earned him a gold medal but also etched his name in history as the first Indian to achieve this feat. Adding to the glory, Kishore Jena and DP Manu also shone bright by securing the fifth and sixth spots respectively, making it the first time that three Indians have secured top-eight positions in a World Championships event. This remarkable achievement highlights the growing prowess of Indian athletes on the global stage.
Neeraj Chopra's consistent success against Nadeen and his historic achievements in athletics. Chopra's victory in the 2016 South Asian Games marked the beginning of his dominance over Nadeen in over a dozen subsequent events. His achievement of simultaneously holding the Olympics and World Championships titles puts him in the elite company of legendary shooter Abhinav Bindra, who achieved a similar feat. Neeraj Chopra's landmark win as the first Indian Olympic track and field gold medalist in the 2021 Tokyo Games further solidified his reputation. Additionally, Chopra's silver in the 2022 World Championships added to his impressive track record. Prior to Chopra's accomplishments, Anju Bobby George had secured a bronze in the 2003 World Championships in long jump.