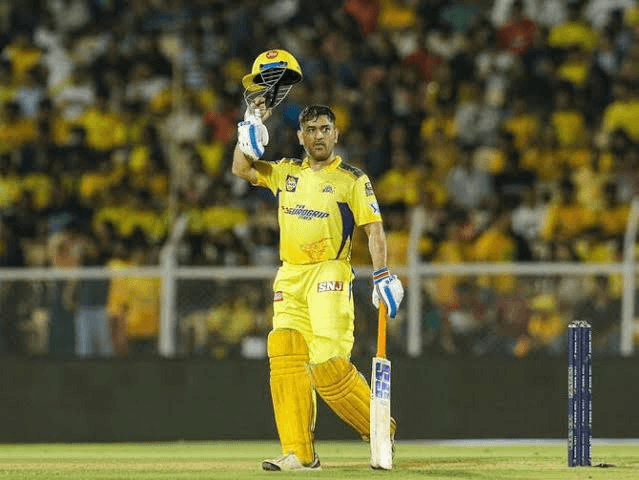 There are speculations about Mahendra Singh Dhoni, the captain of the Chennai Super
Kings team in IPL, that after the upcoming IPL season 16, Dhoni will say goodbye to his
cricket career forever and his IPL career will also be the last.
But the captain of an existing IPL team made a big claim about Dhoni and this captain
has said that Dhoni is going to go abroad to play cricket after the ICC team because
this is his plan, so who is it? The captain of IPL who has done with Dhoni. Such a big
claim. Is Dhoni really going to go abroad to play cricket after IPL season 16? What is
Dhoni's planning? Is there really some truth in this news, let's see ours? Is Mahendra
Singh Dhoni going to bid goodbye to the cricket game forever after IPL 16? Will
Mahendra Singh Dhoni never again be seen playing as a cricketer on the page of cricket
after IPL fixing?'
The answer to these questions may be yes,
but South African cricketer Aiden Markram, who has been appointed as the new captain
of the Sunrisers Hyderabad team in the IPL, does not believe so. Darshan Iruma has
made a big claim in the order and according to him, Dhoni will probably not say
goodbye to cricket forever. Not only this, Makram even believes that Dhoni can be seen
playing in any T20 league out of India in future.According to Microm, MS Dhoni is a
problem. He has a lot of knowledge. It would be great if he is included among other
Indian players in such tonks. I hope he will think about it. By doing this, young
cricketers in South Africa will also get to learn a lot from him.
It is no secret that the BCCI does not allow Team India to play international cricket and
domestic cricket in India to play in T-20 leagues played abroad. In such a situation,
despite retiring from international cricket in the year 2020 itself.
That's why Dhoni cannot play in any T20 league abroad even if he wants to. Unless he
retires from IPL forever. It is believed that Dhoni batao cricketer may retire from IPL
after the upcoming eye training.
Simply put, after the next season of IPL, Dhoni will have complete freedom that if he
wants to play in any foreign T20 league, he will be able to play without any hindrance.
Apart from this, there is a possibility of Dhoni playing abroad because Dhoni's IPL team
Chennai
Management has also started buying abroad. In the recently concluded Duty League,
the team that owned Chennai Super Kings reached the playoffs of the Super Kings
team tournament. It is possible that in the future there will be a little bit of his own
Chennai Super Kings team management in tournaments like the South Africa T20
League, which are seen playing just for the Superkings.World's biggest superstar.
Mahendra Singh Dhoni, the most successful captain in the history of cricket, under the
captaincy of Dhoni, Team India has won all the three major ICC titles. Even in IPL, he
has made his team Chennai Super Kings champions 4 times. In such a situation, it can
be assumed that if Dhoni decides to play in a foreign league anytime in the future, then
by writing that foreigner, the promoters will agree to join the big names like no two.
That means it is not at all impossible for Dhoni to play in a foreign league.
It remains to be seen that what decision does Dhoni, who always surprises the world
with his decisions,
take on this question this time?