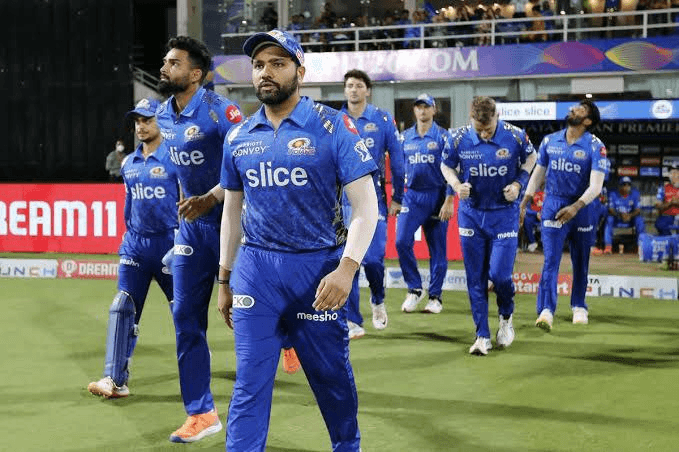 The biggest festival of cricket i.e. the conflagration date of the IPL season is over and
now the IPL season will start from 31st March 2023. Although the most successful
panchayat team of IPL will play its first match on 2 April and Mumbai Indians will play
three matches.
Let's talk about matches. Talking about the entire Mumbai team, the upcoming IPS
116 is going to be very special for them as serial 62 will see many new players playing
for Mumbai News. Once again Mumbai Indians will be seen playing at their home
ground i.e. Wankhede Stadium. On the basis of phone and illegal season also many
messages Mumbai ladies bar khel ki toh chali jaldi najar tha. Tu Jahan Mumbai Indians
to play their first match of the IPL season against Royal Challengers Bangalore on 2nd
April In Bangalore. Chinnaswamy Stadium, then the same Mumbai is going to play its
second match of the season at its home ground Wankhede Stadium in Mumbai today
against Rival Chennai Super Kings on 8th April. Apart from this, Mumbai's third match
will be against Delhi Capitals on 11 April. The match will be played in the capital city of
Delhi while Mumbai Indians will play their fourth match against Kolkata Knight Riders
on 16th April. This match will be played in Mumbai. After this, on 18 April, Mumbai has
to play its next match against Sunrisers Hyderabad and on 22 April against Punjab
Kings. Mumbai's next match will be against Gujarat Titans on 25 April, while Mumbai
Indians will play their next match against Rajasthan Royals on 30 April. After this,
Punjab on 3rd May, Chennai Super Kings on 6th May, Royal Challengers Bangalore on
9th May Mumbai will play their next match against Gujarat Titan on 12th May and
Badaun from Lucknow on 16th May. In season six. Mumbai Indians will play their last
league match against Sunrisers Hyderabad. This match will be played in Mumbai only
and the date will be 21 May let us tell you that if itel for Mumbai Indians Turns out to be
quite a lot as both the previous seasons haven't been very special for Mumbai Indians.
In season 50 of IPL, it was ranked 10th in the points table. In the Mumbai Indians team,
English fast bowler who will be seen playing for Mumbai almost all, while Cameron
Green, who was bought in the meaning option of IPL, is also part of the support of
Mumbai Indians in IPL.
If we look at the support of the entire Mumbai Indians, then in the support of Mumbai
Indians, apart from Captain Rohit Sharma, Ishan Kishan, Suryakumar Yadav, Double
Driver, Tilak Verma, Ramandeep Singh, Team David, Jaspreet Bumrah Jofra Archer,
Hrithik, Shaukeen, Kartikeya Singh, Jason Behrendorff, Arjun Tendulkar, Arshad Khan.
Prakash Meghwal was already present, so after the same mini option, Cameron Green
goes to Detection, Piyush Chawla, two unknown Sim Shams, Mulani Mahal, etc., in this
team.
Vishnu Vinod and Raghav Goyal have been included. Made many big changes in the
Mumbai Indian team and one of them is big. The change is also that there are now 7
players from the previous season on the team. The reason Pollard will look to join
Abdul in the coaching staff. It is possible that this time in the IPL season six team
where Rohit Sharma is seen playing the role of captain, only then in the team that is,
Jaspreet Bumrah or Suryakumar Yadav can be given some responsibility as Vice
Captain.