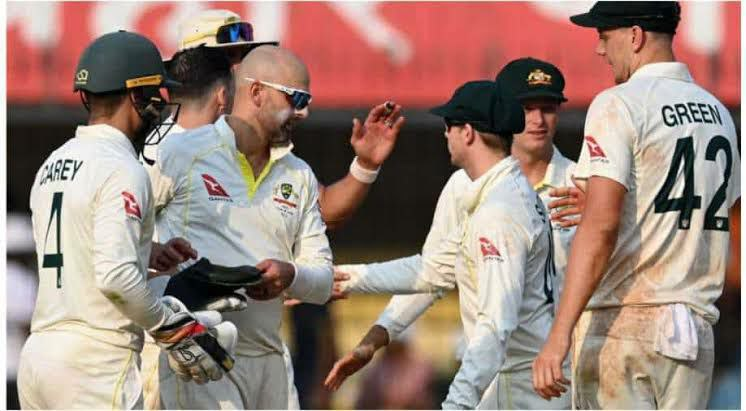 Indore. Australia has formally taken the official entry in the final of the World Test
Championship after a massive 9-wicket win over Team India in the Test. On the other
hand, after this humiliating defeat, Team India The dream of playing in the final of the
World Test Championship from 7th June now appears to be a matter of luck as he won
the World Championship for Team India. It's too hard now so how about losing just one
how far is it visible in the current situation. Will this dream remain just a dream? Just
watch for one defeat to go on. Gave many big sixes to our hired team India. Playing in
the final of the World Championship 2023 for Team India also seems to be a bit
difficult. Although it is not that Team India cannot reach the WPC final, but now to play
Team India in the WDC final, Australia has to face Border Das in the fourth match of the
Test series.
The Ahmedabad Test must be defeated under any circumstances. Darshan Australia's
team has come back from 0- 2 down by winning a match, then it will directly qualify for
the WTC final. Fourth Test match to be held in Ahmedabad if drawn talking about the
WDC points table after the Indore Test, at present Australia has secured a place in the
WDC finals with a winning percentage of 8.52 after defeating Team India. Team India's
winning percentage after defeat in notice the percentage has come down to 60.29. And
on the third number, how can I tell you that if Team India loses, then the difficulties for
the company will increase even more, because you will have to pray. In the two-match
series, New Zealand can burn Sri Lanka by at least 1 touch, but if Sri Lanka Will be
played in the middle of New Zealand. Let us tell you that the final of the World
Championship 2023 is to be played at the Oval ground in London from 7 to 11 June.
Had to face defeat in the semi-finals played in 2021. The special news of cricket is
given first.