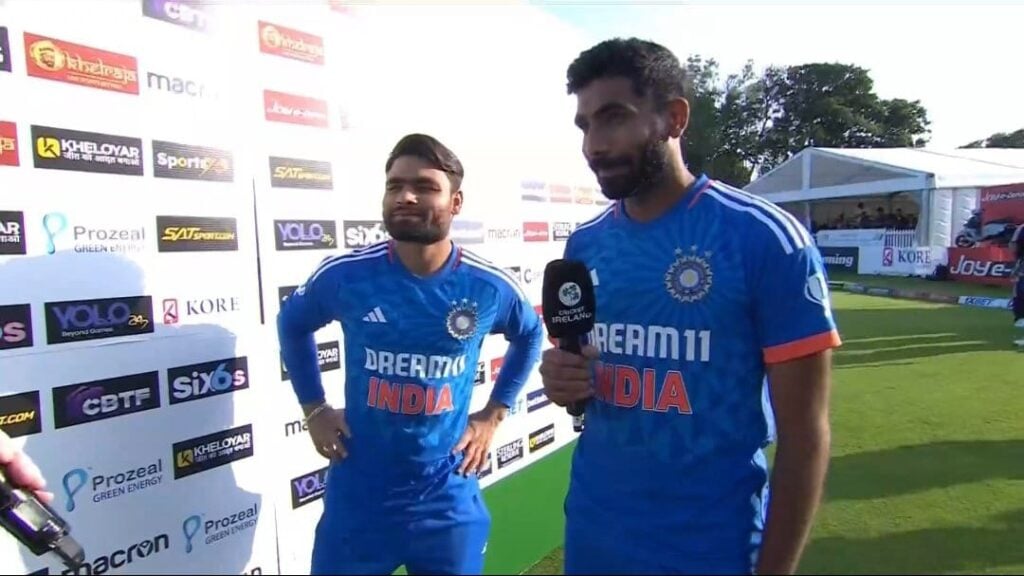 India's cricketing prowess was on full display as their batsmen and bowlers combined forces to secure a commanding 33-run triumph over Ireland in the second T20I clash. Opting to bat first, India's batting lineup displayed their prowess by amassing a formidable 185 for 5. In response, Ireland faced an uphill battle during their chase and managed to muster only 152 for 8, despite Andrew Balbirnie's valiant 72 off 51 deliveries. This convincing victory not only handed India a 2-0 lead in the series but also underscored their dominance on the field. It followed their earlier rain-marred win in the first T20I, where India clinched victory by a narrow margin of two runs, relying on the DLS method to determine the outcome.
India's triumphant T20I series win marks a significant milestone under the leadership of Jasprit Bumrah. The team showcased remarkable teamwork, with each player playing a crucial role in the victory. This achievement not only highlights Bumrah's captaincy skills but also reflects the dedication and talent of the entire squad.
In a spectacular display of skill and determination, Rinku Singh claimed the Player of the Match title during the 2nd T20I. His remarkable ability to finish the game was on full display, emphasizing his importance as a key player for the team's success. With this achievement, Rinku Singh solidified his position as a game-changer and left a lasting impact on the match.
Rinku Singh said "This is the reward for the hard work for the last ten years".
What a beautiful story, coming from a humble background and he has achieved so far through his grit, determination & hard work.
One of the great stories in Indian cricket.