In a thrilling semi-final match of the ICC ODI World Cup 2023, India secured their spot in the final by defeating New Zealand with a commanding 70-run victory. This triumph not only marked a significant revenge for the 2019 World Cup semi-final loss but also ended a 12-year gap since India's last win against New Zealand in the World Cup semi-finals. The anticipation for the final is now at an all-time high as India looks to claim the championship title.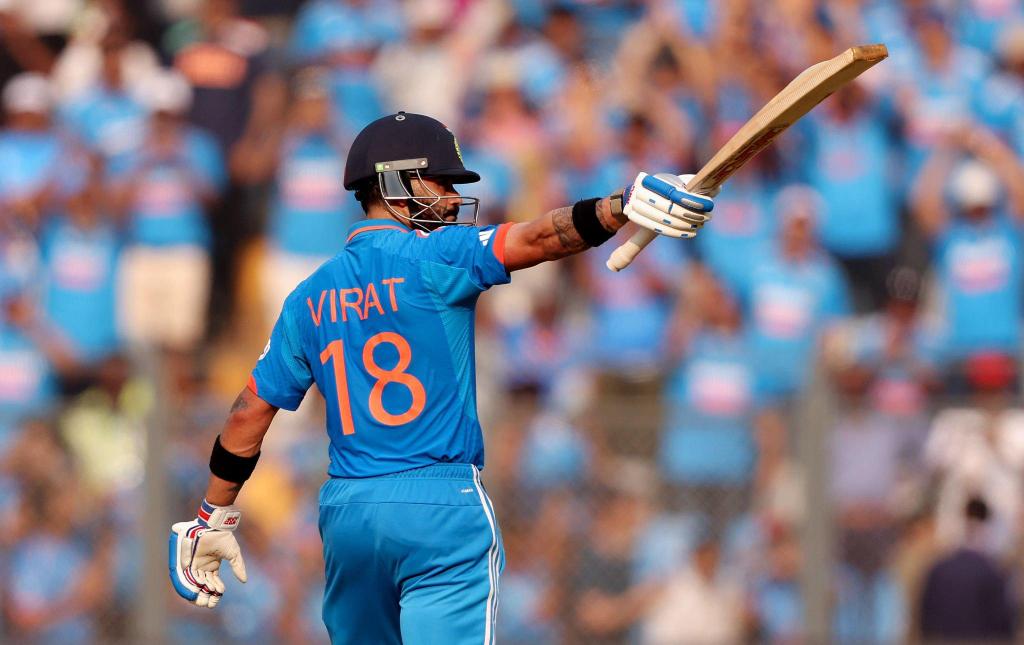 "Under the captaincy of Rohit Sharma, India won 10 consecutive World Cups and broke the record of winning 9 matches of the 2003 World Cup."
In a historic 2023 World Cup semi-final, Virat Kohli etched his name in cricket history, scoring his 50th century, while Mohammed Shami's stellar bowling performance, claiming 7 wickets, created a timeless moment that will be cherished by fans around the globe.
India won the toss, chose to bat, and posted an impressive total of 397/4 in 50 overs.
Indian captain Rohit Sharma and Shubham Gill batted brilliantly and made a good partnership for the first wicket. Rohit Sharma contributed with 47 runs, Shubham Gill played an unbeaten inning of 80 runs, while Virat Kohli marked his 50th ODI century with a brilliant 117-run inning. Shreyas Iyer also played a notable role, scoring 105 runs. New Zealand's Tim Southee was the most successful bowler, taking three wickets. Kohli's century propelled him ahead of Sachin Tendulkar in terms of the most centuries in international ODIs.
New Zealand posted a total of 327 runs in 48.5 overs. Kane Williamson contributed 69 runs, and Daryl Mitchell's brilliant innings saw him scoring 134 runs. Despite their efforts, New Zealand couldn't secure a victory. The standout performance came from Mohammed Shami, who bowled exceptionally well, claiming an impressive 7 wickets.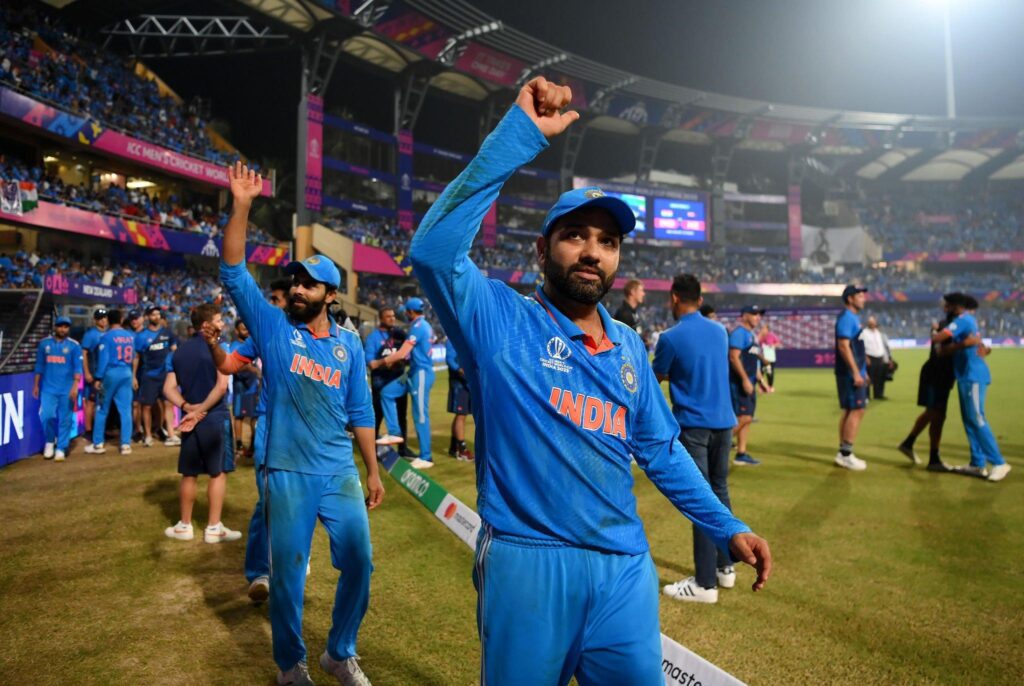 In a spectacular display of skill and precision, Mohammed Shami clinched the Man of the Match award for his outstanding bowling performance. His ability to consistently deliver crucial wickets proved pivotal in shaping the outcome of the game, earning him well-deserved recognition.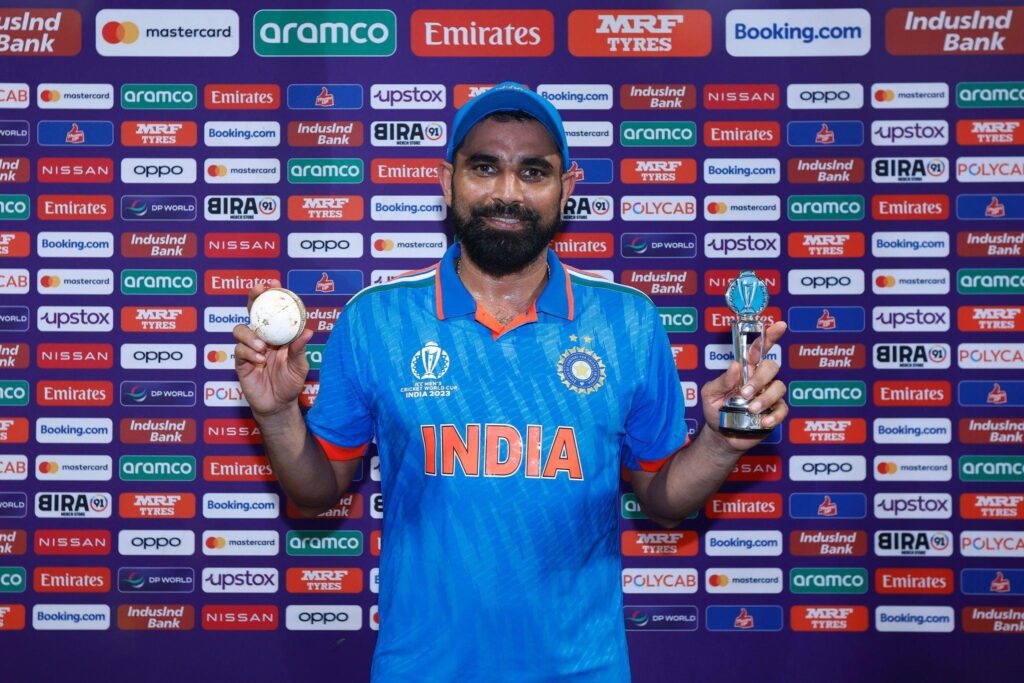 Indian Players Standing in ODI World Cup 2023 | WC Stats
Kohli – 711 runs.
Rohit – 550 runs.
Iyer – 526 runs.
Rahul – 386 runs.
Gill – 346 runs.
Shami – 23 wickets.
Bumrah – 18 wickets.
Jadeja – 16 wickets.
Kuldeep – 15 wickets.
Siraj – 13 wickets.
This is unbelievable dominance by India. 🫡🇮🇳