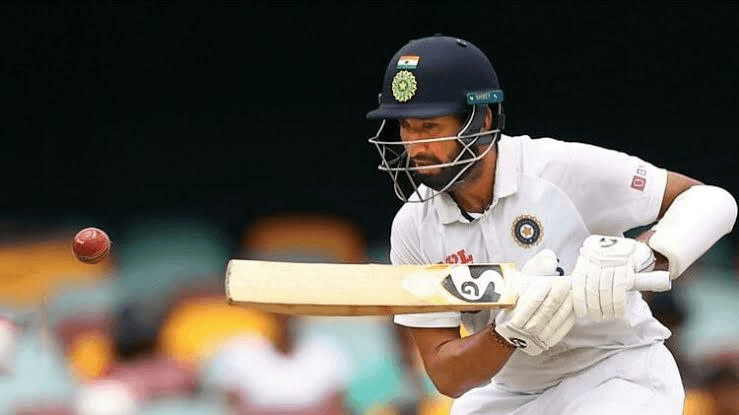 Team India's batsman Cheteshwar Pujara is playing the 100th Test match of his
international career in the Delhi Test, which has earned himself a new identity of the
Wall in Team India. Pujara and Mithi will also make their 100th Test match memorable
by playing Pujari innings. Team India needed a big innings, but could not even open the
account in the first innings against Australia and registered a very embarrassing record
in his name, then how did Pujara's name get registered? An embarrassing record. Could
Pujara really have played big innings in the Delhi Test?
And Dastur too but in spite of this Cheteshwar Pujara could not make the first innings
of the Test match more memorable. Could not even open the account in the first
innings and returned to the pavilion at zero after facing 7 balls. With this, Cheteshwar
Pujara's name Pintu National Cricket has joined the list of batsmen who scored while
playing the match. However, the great thing is that all the eight batsmen are big
legends and well-known cricketers of their respective countries. Cheteshwar Pujara is
the second cricketer from India in this list after Dilip Vengsarkar. There in other names
present the names of Alastair Cook and Brendon McCullum are included. The special
thing is that in the last 7 years between 2016 and 2023, Cheteshwar Pujara has
returned to the pavilion without opening an account in the only such cricket match. In
his 100th Test match, Pujara also got a chance to avoid this embarrassing record.
And Cheteshwar Pujara narrowly survived on the second ball. His again hit the tree of
Pujara, but decided not to take it against Australia, after which Pujara got his first life as
TV replays clearly showed that the ball hit the stumps, but then struck out. He rectified
his mistake in the 19th over of the match and on the second ball of Nathan Lyon's very
next over, Rohit Sharma was clean bowled first and then on the fourth ball of someone
else.
Australia resorted to the country against Pujara and got him out LBW. Now it has to be
seen that in the second innings, there are such cricketers in the Lion of Team India who
have been successful in playing short matches in their career. Former Indian captain
Sunil Gavaskar gave a special moment to Cheteshwar Pujara on the first day of the
Delhi Test match.
Was honored too. During this, his family was also present along with Cheteshwar
Pujara.