On a somber note for cricket fans worldwide, Stuart Broad, one of England's greatest fast bowlers, has announced his retirement from the sport. The lanky seamer, renowned for his lethal pace, impeccable line, and swing bowling, leaves behind an illustrious career spanning over a decade. As we bid farewell to this cricketing icon, let us take a nostalgic journey through the highlights of his extraordinary career.
Early Beginnings and Rise to Prominence:…….
Stuart Broad's cricketing journey began in the early 2000s when he showcased his talent in the county circuit. Born on June 24, 1986, in Nottingham, England, Broad quickly caught the attention of selectors with his ability to generate bounce and seam movement. He made his international debut for England in 2006 and gradually made his mark in both Test and limited-overs formats.
Throughout his career, Stuart Broad achieved several remarkable milestones that solidified his status as one of the modern era's finest bowlers. Notably, he became only the second England bowler to take over 400 Test wickets, following in the footsteps of his teammate James Anderson. Broad's memorable performances included two Ashes-winning campaigns, crucial spells in high-pressure matches, and numerous five-wicket hauls against top cricketing nations.
The Notorious Broad-Anderson Duo: A defining aspect of Stuart Broad's career was his formidable partnership with fellow paceman James Anderson. The two formed a lethal bowling duo, often tormenting batsmen and providing England with the perfect combination of swing, pace, and control. Together, they became the most successful fast bowling pair in Test cricket history, breaking records and dominating oppositions around the globe.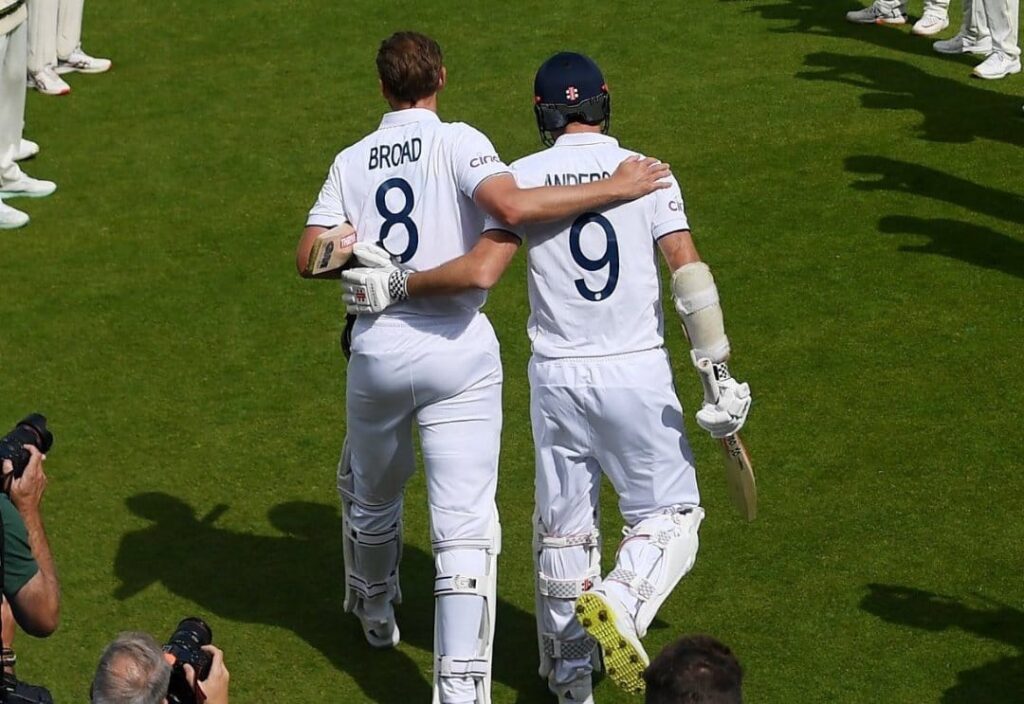 Broad has taken 602 wickets in 167 Test matches he has played. He has also scored 3656 runs at an average of 18 with 1 century and 13 fifties in Test cricket. In ODIs, Broad has featured in 121 games taking 178 scalps. His best bowling effort in the 50-over format to date is 5/23 while in T20Is, he has 65 wickets in 56 matches, with his best being 4/24. Meanwhile, in T20I format, he has played 56 matches and taken 65 wickets with an average of 22.93.