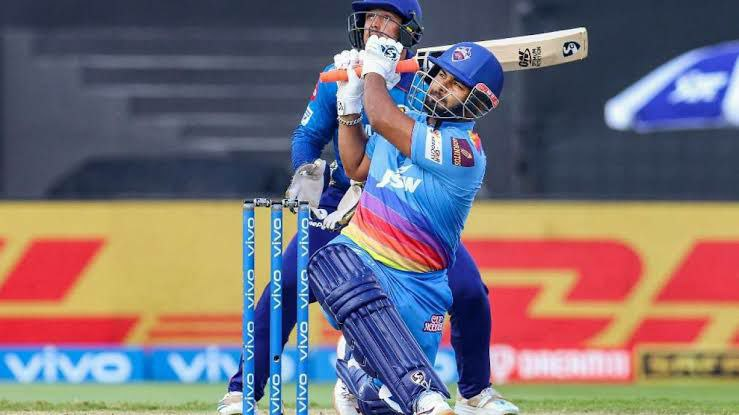 As you all know that Rishabh Pant will not be seen playing in IPL 16 and now who will
be the wicket keeper of Delhi Capitals. This is the biggest question, but in the
meantime, during the practice session, some such pictures came to the fore, from
which it has become clear that Rishabh Pant's replacement has been found and Delhi
Capitals have got their new name.The wicket-keeper has cost the batsman dearly. Tu
Deepansh is out from IPL 2000 23. Delhi Capitals also faced a double whammy due to
the shutdown as Rishabh Pant was wicketkeeping and captaining for Delhi. If there is
no emergency, Delhi Capitals have not been given both these responsibilities to two
different players.
Although the wicketkeeper has been found in place of the band, the wicketkeeper has
been seen in the practice of Delhi Capitals. In these pictures you can see that a player
is practicing in Spain and he is being given training for keeping. It is none other than
young batsman Sarfaraz Khan who can now be seen keeping for Delhi Capitals.
Although Delhi Capitals have chosen the replacement of Bandh. Sarfaraz Khan can be
seen doing wicketkeeping in place of Bandh. DC's support staff got Sarfaraz to keep
several times.
Laxman's style is definitely there in the domestic cricket. But never appeared as a
wicketkeeper. Abhishek of Delhi Capitals has also been included as wicketkeeper.
David Warner is going to captain Delhi this time So it is getting over, but it is not that
there is no other option. They have foreign players. In such a situation, the
combination of playing eleven can change. This is the reason why the team is
grooming the management. However, the question is also that what if walking does not
work.
Its previous performance in IPL has not been very good and in such a situation, if
Sarfaraz Khan flops once again, Delhi will reluctantly focus on other players. If we look
at Zafar Khan's last IPL, he scored 91 runs in six matches. Which was above it while the
highest of 36
Nagar Delhi Capitals Whom to vote for David Warner Captain Prithvi Shaw Manish
Pandey Wali Russo, Triple Patel, Roman Pogle, Sarfaraz Khan, HD All Match Almas Lalit
Yadav, Akshar Patel and Kya Chetan Sakaria, Kamlesh Nagar, Akhali Nagar, Koti, Dakhil
Hum
Mustafizur, Rehman Khan, Kuldeep Yadav, Ravi Dubey, Vicky Oswal, Ishant Sharma,
Mukesh Kumar and Abhishek Goel have been recent inclusions. The accident of bandh
has changed the whole picture of Delhi and now Delhi is going to start its campaign
from a fresh start.The first match of Delhi Capitals is going to be against Lucknow
Supergiants on 1st April. Now it has to be seen that it is a mistake, first of all we give
the special news of cricket, we give interviews and personal life of cricketers. If you do
not miss, then subscribe to our YouTube channel and do not forget to follow us if you
are connecting with Facebook.