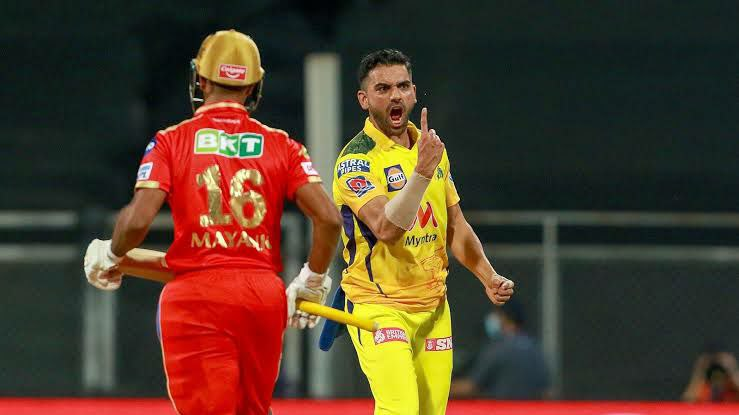 Before the launch of Hydrogen, Chennai Superkings has taken a big decision. Chennai
Super Kings has the entry of the fast bowler that Toofan played in his career. Although
he has played against Chennai Super Kings in Eklauta, but he is such a bowler whose
name is without giving any runs in a match. Who holds the record of taking 10 out of
10 without any runs? this fast bowler
Dhoni's Chennai can. Can help Chennai to become champions for once. To know, see
our Chennai Superkings have taken a big decision ahead of their opening match in IPL
season 16 against Gujarat title holders. In fact, after the team's star fast bowler
Mukesh Chaudhary was ruled out of the tournament due to injury, now Chennai Super
Kings have replaced him with Rajasthan Kya Casting Ko Bata in the replacement
team.Mukesh Chowdhary's performance in 150 was excellent. In such a situation, it
will not be easy for Akash Singh to prove his place in the team in place of Mukesh. If
we talk about Akash Chowdhary then let me tell you what – Kya Singh could not find any
buyer in the auction of IPC section. But now CSK has included him in their support for a
base price of 2000000.

Rajasthan born Akash Singh is also a left arm fast bowler. In domestic cricket, Akash
has been recognized for his excellent sin bowling. Akash Singh made his debut for
Rajasthan Royals against CSK in IPL in the year 2019.
Although Akash could not take wickets in that match, but his bowling was highly
praised. Akash has taken 7 wickets at 7.87 in 9 T20 matches played so far. Akash has
also made his debut in T20 cricket in the Tej Mushtaq Ali Trophy. Nowadays, Mukesh
Chowdhary, who performed brilliantly in the holiday, is out of season 16 because of the
Suresh lecture.Mukesh Chaudhary took 16 wickets in the matches he played last
season, out of which 11 wickets were taken only in the power play. Mukesh
Chaudhary's exit from the team is a big blow for Chennai Super Kings. Apart from
Mukesh, New Zealand's reservation has also been pulled out of the tournament. Apart
from this, Sri Lanka's Mahesh Diksha and Manisha Pathirana were also included in the
CSK team due to international commitments.Will be a late addition to the team ahead
of Season 16. Overall, Akash Chowdhary is very likely to get a chance in the playing XI
for Chennai Super Kings in the opening matches of Season 16 itself. Let me tell you
Have you been a part of the Under- 19 World Cup team from India yesterday?
A part from this, in a club match, he did not give any runs without his name. There is
also a unique record of taking 10 10 wickets on hearing. This match was played in
2017 in Jaipur. Akash used to play domestic cricket for Rajasthan but then in the
2022–23 season he left Rajasthan.took the decision to go to Nagaland.