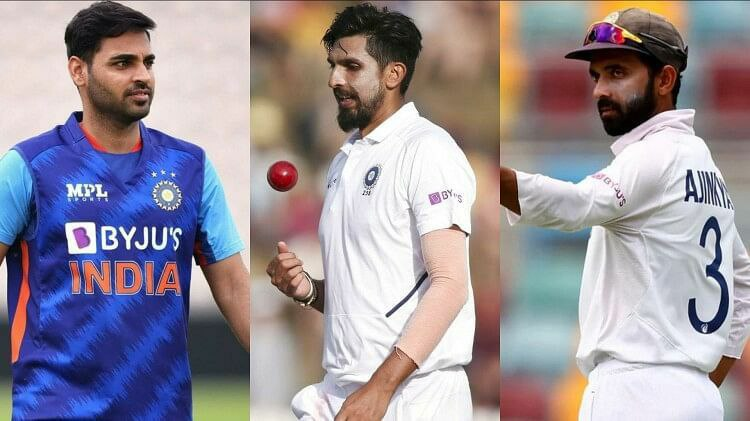 And not one, not two, not 5 but simultaneously ended the career of traders. You heard
it right, along with the decision of BCCI, he has ended his career and because BCCI has
taken this decision. Therefore, now it can also be said that the doors of return to Team
India for these cricketers are now probably closed. You all know that the BCCI has
announced the Central Annual Contract for its cricket and 7 big names have been
dropped by the BCCI in the Central and Contract and that's it for the unlucky cricket
team. The pressure to return to the international team has shut down. His career is
probably over so who is the cricketer on whom BCCI has run. How to use your sword,
their work has been done. See, our team has announced the army for the cricket of
India and like every year. This time also some changes have been seen in the contract
or some players have got a place in the contract for the first time, while there are some
players whom the board has given a direct indication by leaving them out of the list of
contracts that now they are interested in the future. Will get a chance to play wearing
the jersey of Team India again. Obviously, for these cricketers, the new Central Annual
Contract of BCCI has been like a big shock.
The great thing is that these companions are like cricketers who once used to be the
big stars of Team India. Talking about the names of these cricketers who were taken
out of the Central and Contact of the Board after the BCCI's order, where the first big
name is in this list. After Ajinkya Rahane, Nilesh's second big brother is Bhuvneshwar
Kumar, the fast bowler of Team India. Apart from this, the third big boy was dropped
from the center contact.
Ishant Sharma. Mayank Agarwal, Wriddhiman Saha, Hanuma Vihari and Deepak Chahar
have also been dropped by the BCCI from their central angle contracts. One thing is
clear from this decision of BCCI that the Board of Selected Teams is focusing on
making a better future team for India.However, with all the out-of-contract cricket
scores going by, Team India's chances of returning to international cricket for any
cricketer other than Deepak Chahar are slim, with Team India shy of more than 100 Test
matches to play. The return is almost impossible, while Ajinkya Rahane, Mayank
Agarwal, Wriddhiman Saha are also being given opportunities in Team India as an
alternative to Shehar and Suryakumar Yadav.
Apart from this, the condition of wicket-keeper batsman Wriddhiman Saha has also
become more or less the same. KS Bharath and Sanju Samsung have now been
included in his place in the contact list. That means in future the selection committee
will give chance to Kis India and Sanju Samson before courage.
Overall, all-rounder Deepak is saved, whose poor fitness for the last two years has been
a major reason for being dropped from Pune Contact. However, the good thing for
Deepak Chahar is that he is just 71 years old. But being an all-rounder profile cricketer,
he may get a chance to return to Team India again.but for this he will have to prove
himself again either in domestic cricket or on the stage of IPL.