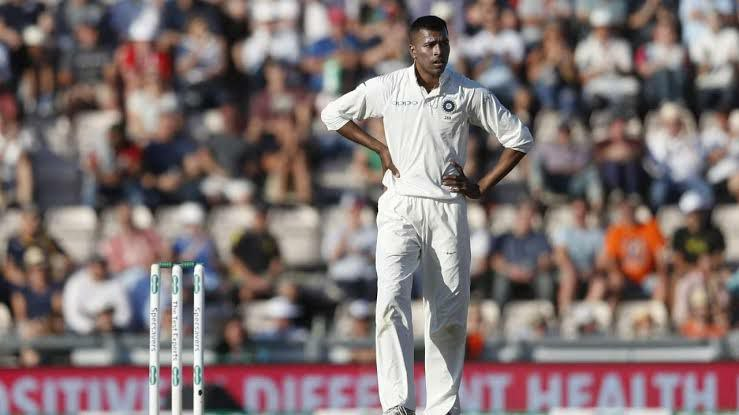 Team India's top all-rounder and soon-to-be captain of the T-20 team, Hardik Pandya.
Return to the Test team You heard it right Hardik Pandya can soon be seen playing Test
cricket in white for Team India once again and if Team India w2c final, then BCCI
officials can formally hold talks with Hardik Pandey on his return to Test cricket. That
is, the selection committee will ask Hardik Pandey whether he wants to play Test
cricket once again, otherwise what the hell. When will BCCI have a plan regarding
Hardik Pandey? What will be the condition of this offer from BCCI for Hardik Pandya.
Take a look at Hardik Pandey's return to Test cricket. our team Captain Hardik Pandya
can once again return to the Test team. After the BCCI and the committee headed by
Sundar Das want Hardik Pandya. Once again Team India played the latest cricket and
especially if Team India qualifies for the final of the World Championship to be held
from June 5, then Hardik Pandya will definitely play for Team India in this match,
reports BCCI senior media official. It is said that Hardik is currently in no hurry to return
to the Test team. But yes it will be necessary to know something. We will discuss it
with him before the final. Given Bumrah is out for a while, he can play a vital role for us
in England, but there is no answer for him to return to Test cricket immediately. Let us
tell you that Hardik Pandya has not been playing Test cricket in the international format
for the last few years due to his back injury. But while taking a break from international
cricket last year, Hardik has worked hard on his fitness and now on the Internet, Hardik
is once again seen batting along with bowling. This is the reason that the selection
committee also understands that if Hardik is in the upcoming WDC final.
If Team India gets ready to play Test matches, then Team India's hopes of winning the
final from WD will increase even more. Talk about the smuggling of Hardik Pandey, now
Hardik has played a total of 11 Test matches for Team India. During this he Scored 532
runs at an average of both. Hardik Pandya has been quite successful with his bat
scoring a century and four from his hands. He took 17 wickets with his best
performance of five wickets for 28 runs. Team India needs Hardik Pandey's Test
comeback because of the absence of Rishabh Pant in their middle order at the
moment.
Looks a bit weak in batting. On top of that, an experienced and flamboyant bowler like
Jasprit Bumrah is currently having interviews for the next few months. That is, if Hardik
Pandya himself agrees to return, then in the WTC final, Team India will face Australia
with its star all-rounder.Can be seen fighting for the kingship of cricket.