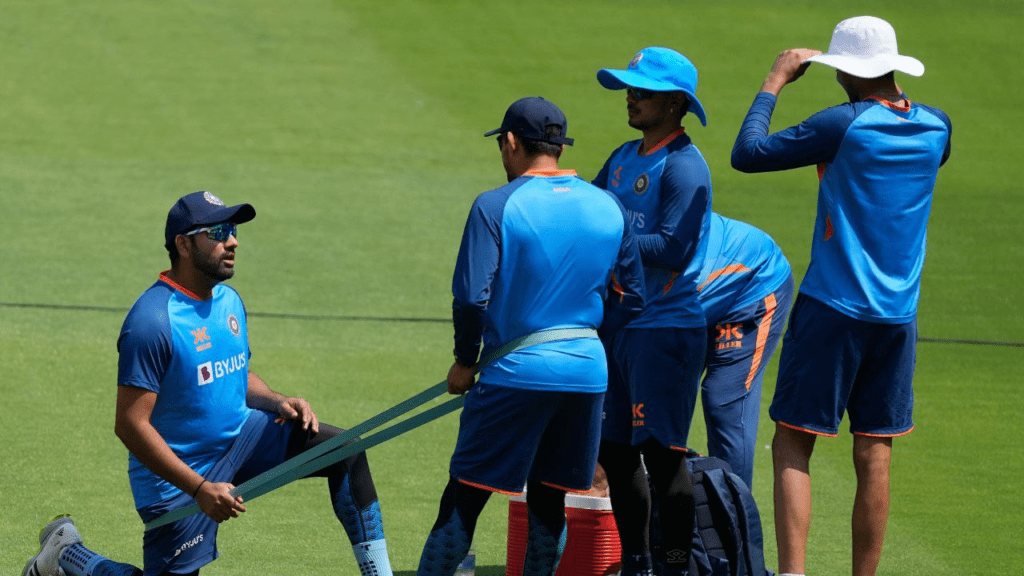 Today's ongoing border test series match between India and Australia is not going to
end the dispute between it, the dispute related to the border and the pitch in the
Ahmedabad test. Kisses are not ending at all. On one hand, Australia's captain Steve
Smith raised some questions regarding the Ahmedabad pitch. He said that we did not
get a chance to see the pitch. Now it was not known that on which page we have to
play the match in Ahmedabad, then even the former veterans of Australia have raised
questions on the pitch of Ahmedabad, so how come even in the Ahmedabad Test, the
controversy of bile is not ending. After all, why are Australian players repeatedly seen
crying for the pitch. To know what is this new issue, see our It has also been known in
the country. Although questions have not been raised about the quality of the
Ahmedabad middle this time, but Australian captain Steve Smith and former players
have expressed surprise about this. The BCCI and Gujarat Cricket Association officials
did not even inform the Australian players that the final Test match would be played on
the pitch until 2 days before the start of the Ahmedabad Test. Actually it was prepared
for the Ahmedabad test, but Till a day before the match, it was not decided on which
pitch the match would be played and regarding this former Australian cricketer and
commentator CPM has accused the BCCI and said that it is not right. I wonder how
anyone would not know at what rank the contest is going to take place. This does not
happen in Australia. There in the ground, we know months in advance what the match
will be on. This creates a good preparation for the camera site cream and the
audience. Something else is happening in India.
Raising questions on the intentions of the BCCI the county cricket team has compared
the pitch to an incident similar to what was witnessed in the Ahmedabad Test between
India and Australia. This happens in county cricket in England. Preparation is done
from 2:00 to 3:00 but seeing the opposition team, it is decided blindly that the match
will be played on the cricket pitch at last.
Indian batsman Sanjay Manjrekar has also raised questions on the page prepared for
it. According to Sanjay Manjrekar, Ahmedabad looks all set for Test cricket. too much
to bat matters in the home series as it was going to be found in this Test match. Will
qualify him directly in the final. It ends with DJ. In such a situation, Team India will
have to wait till the result of the ongoing Test between Sri Lanka and New Zealand. At
present, the first innings of the Australia team is looking very strong. In such a
situation, it will be a difficult challenge for Team India to return to the match when their
batting comes.