In a thrilling second semi-final of the ICC ODI World Cup, the Australian team secured their spot in the final with a nail-biting 3-wicket victory over South Africa. The stage is now set for the final clash between India and Australia on November 19th at Narendra Modi Stadium in Ahmedabad. Cricket fans are eagerly anticipating an intense showdown between these two powerhouse teams.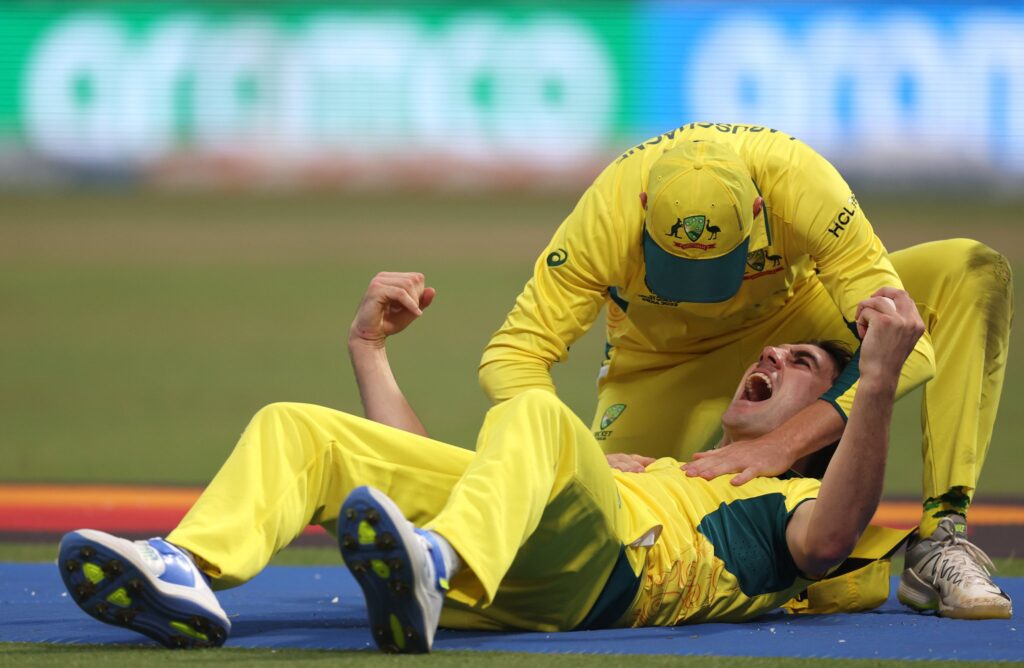 Australia's remarkable journey in the World Cup has led them to the final for the seventh time, with a rich history of securing the trophy five times. The anticipation is high as they aim for a sixth victory, yet facing a formidable opponent like India adds an extra layer of challenge to the final showdown. The cricket world eagerly awaits the clash of these cricketing titans in what promises to be an intense and memorable championship match.
Australia displayed remarkable resilience, staging a brilliant comeback after losing the initial two matches, securing their spot in the World Cup final with a string of 8 consecutive victories. Meanwhile, India etched their name in history, becoming the first team to triumph in 10 consecutive matches during this thrilling tournament. Under the captaincy of Rohit Sharma, India's stellar performance has been a testament to their cricketing prowess.
South Africa won the toss and opted to bat, putting up a total of 212 runs in 49.4 overs. David Miller led with an impressive score of 101 runs, while Henry Klaasen contributed 47 runs. Australia's bowlers excelled, with Mitchell Starc claiming 3 wickets, Josh Hazlewood taking 2, Pat Cummins securing 3, and Travis Head adding 2 wickets to restrict South Africa's innings.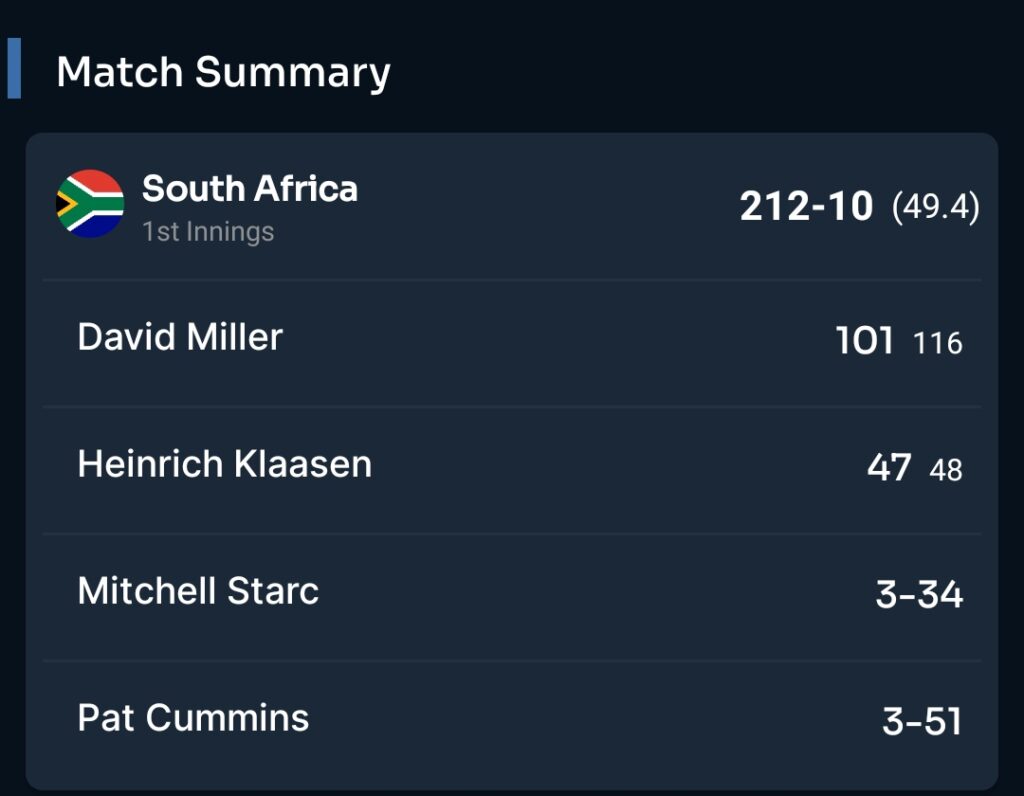 In a compelling chase of 212 runs, the Australian cricket team showcased a formidable performance. The opening pair, led by David Warner's solid 29 runs, set the tone with an impressive 62-run partnership. Travis Head's aggressive innings of 62 runs off 48 balls further strengthened their pursuit, while contributions from Steve Smith (30 runs) and Josh Inglis (28 runs) solidified Australia's position. Ultimately, Australia secured victory, confidently reaching the target while losing 7 wickets in 47.2 overs.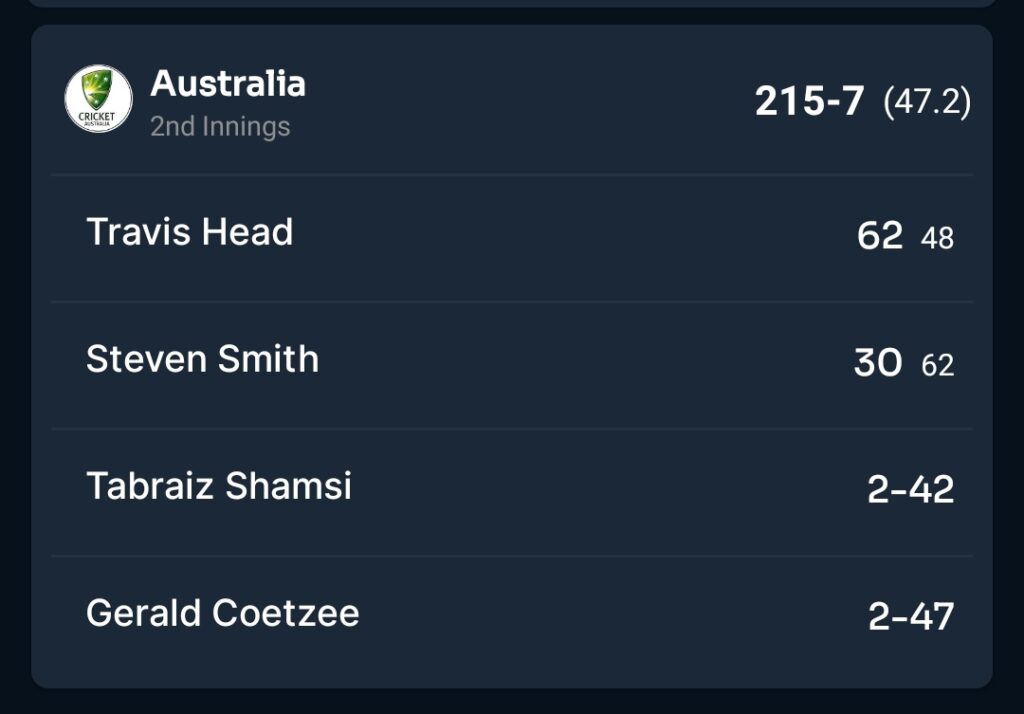 Travis Head's exceptional performance, marked by both outstanding bowling and batting, including the crucial achievement of taking two wickets, earned him the well-deserved title of man of the match.
South Africa last 5 Semi-Final Match:
Lost in Semi-Final of 1992 WC.
Tie in Semi-Final of 1999 WC.
Lost in Semi-Final of 2007 WC.
Lost in Semi-Final of 2015 WC.
Lost in Semi-Final of 2023 WC.
Heart breaking for South Africa